Where to invest in Japan's local regions
Kawasaki city
PR video:Kawasaki City Promotion Video (6'54")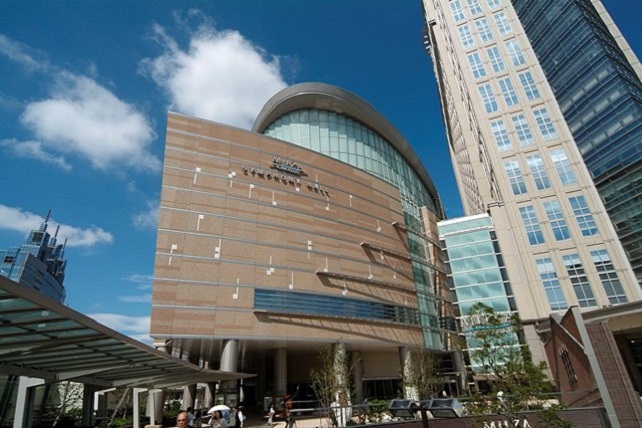 Kawasaki, a city full of vitality
Night view of a plant in Kawasaki
Kawasaki, the pioneer city for industry and research & development
Regional News
Contact
International Economics Unit, Administration Support Section, Administration Support Department, Economic and Labor Affairs Bureau
Kawasaki Frontier Building 10th floor 11-2 Ekimae-honcho, Kawasaki-ku, Kawasaki City, Kanagawa, 210-0007
---
Basic information
Population *1
Labor force *1
Nominal GDP*2
Number of Establishments*3
JETRO office
*1

Population Census 2015, Ministry of Internal Affairs and Communications

*2

Prefectural Citizens'Economic Accounts 2018, Cabinet Office

*3

"2016 Economic Sensus", Statstics Bureau, Ministry of Internal Affairs and Communications
Basic information updated on:Jan. 2022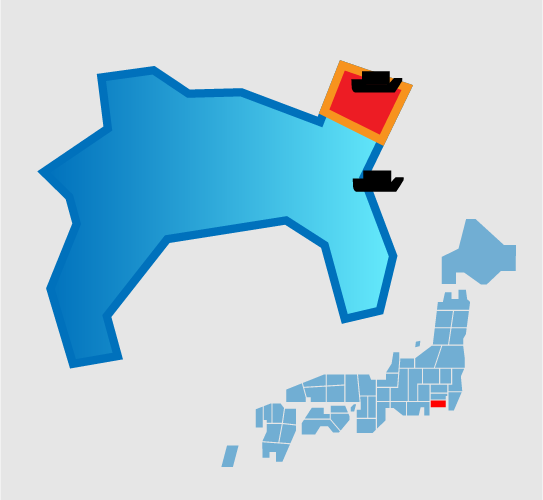 Business Environment
Kawasaki City, which grew with manufacturing, has virtually transformed into a leading-edge international industrial city where many research and development institutes are located. KING SKYFRONT, where the most advanced medical research facilities gather, and other clusters of research and development function and industrial technologies provide an excellent potential for Kawasaki. There are major ICT companies, including DELL, NEC, Canon, Toshiba, and Fujitsu. Many large corporations, such as Mitsubishi Fuso, a leading bus and truck company, JFE Group, which has advanced green technologies, Ajinomoto, which produces food and amino acid-related products, and the headquarters of globally-known Toys "R" Us-Japan, Ltd, are also based in Kawasaki City.
Incentives
Select Kanagawa NEXT
Subsidies
Tax reduction
Provides various subsidies, tax measures, and financing systems to foreign companies that establish bases in Kanagawa Prefecture. For the terms of use of each menu, see Related Links.
Industrial cluster information
Life sciences
KING SKYFRONT, Tonomachi International Strategic Zone, is an open innovation hub that creates new industries from world-class R&D. It is in Kawasaki City's Tonomachi district, southwest of Haneda Airport on the opposite bank of the Tama River. In the area spanning about 40ha, KING SKYFRONT plays a vital role in Japan's growth strategy by maximizing the Keihin coastal areas' potential and contributing solutions for health, medical, welfare, and environmental issues through industry-academia-government collaboration while creating global businesses in these fields.
The has been designated as a National Strategic Special Zone, an International Strategic Comprehensive Special Zone, and a Specified Priority Development Area for Urban Renaissance. Various preferential treatment systems, such as deregulation, financial support, and tax incentives, are available.
Local companies

Johnson and Johnson, PeptiDream
Educational/research institutes of the industry

Innovation Center of NanoMedicine, Life Science and Environment research center, and Life Innovation Center
Environment and energy
Kawasaki City has a cluster of various companies with advanced pollution prevention and environmental technologies developed and accumulated in combating severe pollution problems in the past. Kawasaki City regards the promotion of environment-related industries that contribute to realizing a sustainable society in which the environment and industry coexist in harmony as a vital pillar of industrial development and aims to accumulate a wide range of businesses with environmental technologies and facilitate cooperation among them.
Local companies

JFE Group, Fujitsu, Fuji Electric Co., Ltd., Showa Denko, and Tokyo Electric Power
Educational/research institutes of the industry

Kawasaki Environment Research Institute (KERI), Kawasaki Eco Gurashi Miraikan
Links
Local governments
Educational institutions
Research institutions
Living environment
Kawasaki has a mild climate with a low crime rate, and it is a comfortable place to live.
In 1996, the Kawasaki City Representative Assembly for Foreign Residents, the first of its kind in Japan, was established by ordinance to reflect foreign residents' views in City administration. In 2005 the City drafted the Kawasaki Multicultural Symbiotic Society Promotion Plan, one of many steps to create a multicultural society of self-reliant residents living together harmoniously. Furthermore, the City has developed social infrastructure so that foreign residents can enjoy civic life with ease. For example, Kawasaki City provides disaster prevention information in seven languages, information on health care services that offer foreign language services, and counseling services for foreign residents.
Hospitals with foreign language support
Logistics and infrastructures
All land, air, and sea routes are well-developed, providing efficient and seamless access from abroad or within the country.
There has been a clustering of cutting-edge technologies in the environment, health/welfare/medical care, and R&D functions in the Tonomachi 3-chome district, located on the Tama River's opposite side of Haneda Airport across the Tama River. In conjunction with Kanagawa Prefecture and Yokohama City, Kawasaki City has continued to take full advantage of the state-backed Comprehensive Special Zone Program and National Strategic Special Zones by building more business sites. Similarly, the City is striving to create a world-class R&D site that will act as the driving force behind Japan's economic growth and continue investment in the infrastructure.
It takes 8 minutes from Shinagawa Station or Yokohama Station, and 18 minutes from Tokyo Station by train. It is easy to travel to other major cities in Japan using the Shinkansen. JR and private railway lines also run through Kawasaki City, giving it convenient access to other cities. Haneda Airport is about 30 minutes by train. The new Haneda Airport Access Road, scheduled to open by the end of March 2022, will connect the Airport with the City's coastal area, only a few minutes by car and a little more than 10 minutes on foot.
Map of Kawasaki city
Support
International Economics Unit, Administration Support Section, Administration Support Department, Economic and Labor Affairs Bureau, Kawasaki City
Success Stories in Kawasaki city
Business Expanding
Contact Us
Investing in Japan
We will do our very best to support your business expansion into and within Japan. Please feel free to contact us via the form below for any inquiries.
Inquiry Form
JETRO Worldwide
Our network covers over 50 countries worldwide. You can contact us at one of our local offices near you for consultation.
Overseas Offices