Where to invest in Japan's local regions
Tokyo
Tokyo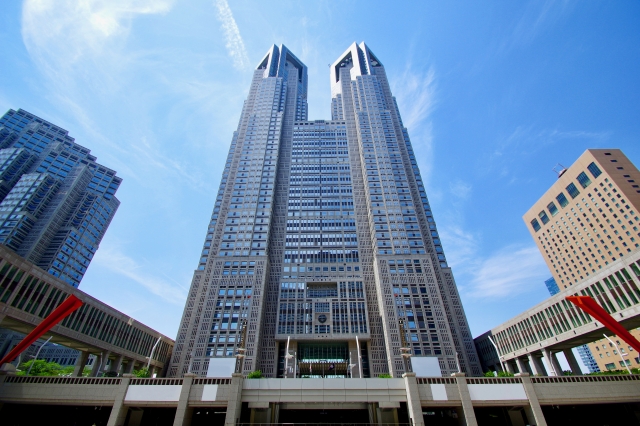 Tokyo Metropolitan Office
Tokyo, the city leading businesses to success
Regional News
Contact
Strategic Projects Promotion Section, Strategy Promotion Division, Office for Startup and Global Financial City Strategy
8-1 Nishi-Shinjuku 2-chome, Shinjuku-ku, Tokyo 163-8001, 163-8001
---
Basic information
Population *1
Labor force *1
Nominal GDP*2
Number of Establishments*3
JETRO office
*1

Population Census 2015, Ministry of Internal Affairs and Communications

*2

Prefectural Citizens'Economic Accounts 2018, Cabinet Office

*3

"2016 Economic Sensus", Statstics Bureau, Ministry of Internal Affairs and Communications
Basic information updated on:Jan. 2022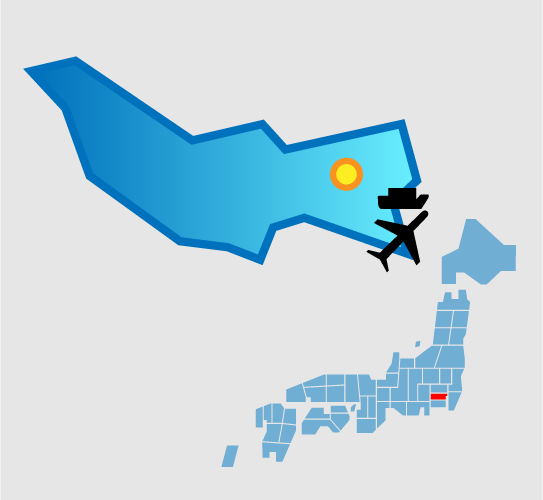 Business Environment
Tokyo, the nation's capital, is home to various industries, with an exceptionally high concentration of large corporate headquarters, creating a hive of economic activity. While the city continually gives rise to new fashions and cultural phenomena, with many famous sites and remaining historical landmarks, Tokyo presents an innovative face with a lingering patina of tradition. 99% of business establishments in Tokyo are small and medium businesses. These small and medium companies boast sophisticated technology and superior productivity and are significant contributors to Tokyo's growth and continued vitality. Tokyo has a wide variety of resources, such as well-established networks linking educational institutions and companies.
Incentives
Overseas Financial Corporation Business Establishment Subsidy Program
Subsidies
This program grants subsidies to overseas financial corporations (asset management or FinTech business operators) to cover up to 1/2 of the actual expenses listed below, up to a maximum of 7.5 million yen in establishing new business operations in Tokyo.

Expenses necessary for consultation with experts
Fees paid to experts (lawyers, administrative scriveners, tax accountants, licensed social insurance consultants, etc.) for services such as registration and acquisition of the license for engaging in the financial instruments business and consultation on legal and tax matters.
Personnel recruitment costs
Fees paid to fee-charging employment placement business providers.
Program to increase foreign entrepreneurs
Others
Foreign nationals wishing to start up business in Tokyo (including those who plans to become a cofounder)

Foreign nationals can receive the status of residence for "business manager" for six months even if they do not fulfill requirements* if they have their business plan and other information confirmed by the Tokyo Metropolitan Government before the Immigration Bureau's review. During the six months, they can work on various preparations while staying in Japan and fulfill the conditions for "business manager" status.

* Requirements include acquiring a business base, investment of 5 million yen, or employment of 2 or more employees.
Quicker immigration process and simplified documents (special exception for immigration procedures)
Others
A faster review process and simplified documentation for the issuance of a certificate of eligibility for the status of residence including "highly skilled professional," "business manager," "legal/accounting services," "engineer/specialist in humanities/international services" for a foreign national scheduled to work at a Tokyo Metropolitan Government-approved company. Specifically,

The period for processing an immigration application will reduce to about 10 days from the standard processing period of one to three months.

No need to submit materials to the Immigration Bureau, which have already been submitted to the Tokyo Metropolitan Government when applying for approval. (The Tokyo Metropolitan Government will forward them to the Immigration Bureau)
Startup Visa
Industrial cluster information
Miscellaneous (no industries specified)
There are more than 660,000 businesses in Tokyo, accounting for over 10% of the entire country's total and employing about 9.6 million people. Furthermore, approximately 3,000 companies (half of the total in Japan) capitalized at 1 billion yen or more, and the headquarters of over 75% of foreign companies in Japan operate in Tokyo. Tokyo is the capital city with an enormous market where Japanese and international companies of any type and business category gather. It offers huge business opportunities.
Local companies

IBM Japan Ltd., Pfizer Pharmaceuticals Inc., Hewlett-Packard Japan, McDonald's Japan. etc.
Educational/research institutes of the industry

Tokyo Metropolitan Industrial Technology Research Institute
Links
Local governments
Educational institutions
Research institutions
Living environment
There are 14 international schools (*) where students can receive education in English and other languages in Tokyo.
(*) Approved by the Tokyo Metropolitan Government as a miscellaneous category school.

The Tokyo Metropolitan Medical Institution Information Service "Himawari" website provides information on the locations and details of medical institutions in Tokyo that offer medical services in foreign languages, including over 10,600 hospitals and clinics (*as of June 2022) that can accept English-speaking patients. Besides, staff who can speak foreign languages (English, Chinese, Korean, Thai, and Spanish) can answer inquiries by phone.
Tel: 03-5285-8181 (Service hours: 9am-8pm)
Hospitals with foreign language support
Logistics and infrastructures
A network of highways, such as the Tomei Expressway, Tohoku Expressway, Kanetsu Expressway, and Joban Expressway, radiate from Tokyo to the rest of the nation.
Near central Tokyo, Haneda Airport (Tokyo International Airport) operates 24 hours a day and offers an improved convenience thanks to the increase in regularly scheduled international flights. Haneda Airport operates flights to 48 cities in Japan and 32 cities in 18 countries and regions abroad. It provides excellent accessibility to other areas of Japan and abroad.
Air:
Approx. 25 minutes by car and approx. 20 minutes by train from Haneda Airport
Approx. one hour by car and approx. 50 minutes by train from Narita International Airport
Map of Tokyo
Support
The Tokyo Metropolitan Government has established Business Development Center TOKYO to offer one-stop support for foreign companies considering expanding their business to Tokyo, with business to day-to-day living in Tokyo. It has also launched the Tokyo One-Stop Business Establishment Center to process all of the necessary administrative procedures in one place for people in Japan and overseas who are considering incorporation or starting a business in Tokyo. The Tokyo Metropolitan Government will back up your business development in Tokyo.
Success Stories in Tokyo
Business Expanding
Contact Us
Investing in Japan
We will do our very best to support your business expansion into and within Japan. Please feel free to contact us via the form below for any inquiries.
Inquiry Form
JETRO Worldwide
Our network covers over 50 countries worldwide. You can contact us at one of our local offices near you for consultation.
Overseas Offices