Where to invest in Japan's local regions
Kanagawa
Active in Attracting Foreign Companies
PR video:Together, A Message from KANAGAWA (3分50秒)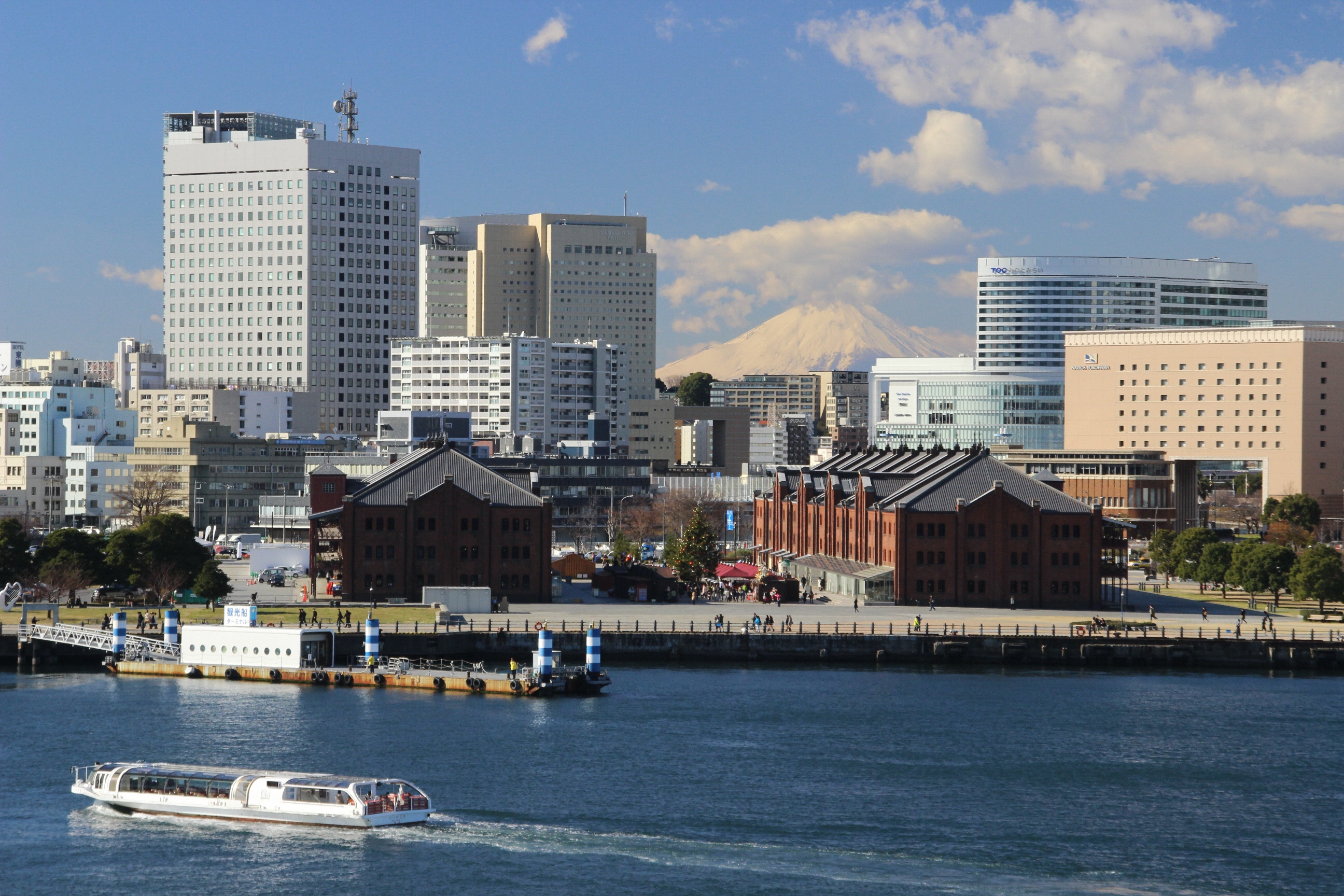 yokohama
Lake Hakone Ashino and Mt. Fuji
To get business opportunities with life science and robots, go to Kanagawa Prefecture!
Regional News
Contact
Investment Promotion and International Business Division
1 Nihon-Odori, Naka-ku, Yokohama, Kanagawa, 231-8588
---
Basic information
Population *1
Labor force *1
Nominal GDP*2
Number of Establishments*3
JETRO office
*1

Population Census 2015, Ministry of Internal Affairs and Communications

*2

Prefectural Citizens'Economic Accounts 2018, Cabinet Office

*3

"2016 Economic Sensus", Statstics Bureau, Ministry of Internal Affairs and Communications
Basic information updated on:Jan. 2022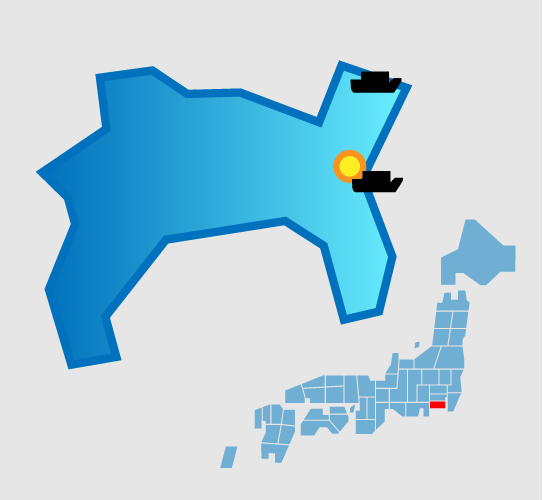 Business Environment
Many excellent knowledge- and technology-driven companies in manufacturing and R&D with leading-edge technologies gather in Kanagawa from other parts of Japan and overseas, forming a major industrial cluster. Kanagawa promotes business activities with its proximity to the massive Tokyo market, the extensive transportation network of railroad and roadway directly connected with major cities in Japan, and Port of Yokoyama and Port of Kawasaki supporting active international trade. It also provides a comfortable lifestyle. The city of Yokohama is one of the first cities to incorporate Western culture in Japan. People can enjoy abundant nature, such as the coast of Shonan and the mountains of Hakone.
Incentives
Foreign Firm Setup Support Program
Subsidies
Kanawaga prefecture provides a subsidy to cover one-half of the following expenses to foreign firms expanding into Japan for the first time and establishing a Japanese subsidiary or branch in Kanagawa Prefecture. (up to 2 million yen)
1. Costs for acquiring the resident status
2. Filing costs for incorporating, etc.
3. Recruitment costs
4. Interpretation/translation costs related to 1. to 3.
Rent Subsidy for Foreign Firms
Subsidies
Subsidy to cover 1/3 of monthly rent for six months, up to 6 million yen
( However, if the business plans to utilize the special zone system, 1/2 of monthly rent, up to 9 million yen.)

Applicant must hire more than five or more permanent employees at a newly established facility, including at least three Japanese-nationals or permanent residents.
Subsidy Program for Attracting Companies
Subsidies
Subsidy equivalent to the amount of capital investment in land, buildings, and equipment, multiplied by predetermined ratios within an upper threshold.
- 5% of the investment amount, up to 500 million yen
(However, if the business plans to utilize the special zone system, 10% of the investment amount, up to 1 billion yen.)

Note: Companies are required to meet certain conditions, e.g., investment value and number of permanent employees.
Startup Visa
Industrial cluster information
ME-BYO (preventative medicine) industry / advanced medical related industry
Kanagawa Prefecture has intensively promoted the Healthcare New Frontier Policy to achieve the longest healthy lifespan in Japan and create a new market and industry by integrating two approaches: "curing ME-BYO (improving conditions between healthy and ill)" and "pursuing state-of-the-art medical treatment and technologies."
There are clusters of life science-related companies. All of the prefecture and some areas are designated National Strategy Special Zone, or the Keihin Coastal Area Life Innovation International Strategic Comprehensive Special Zone, etc. Kanagawa offers an excellent environment to welcome companies in the cutting-edge medical and technological fields.
Local companies

Takeda Pharmaceutical, Fujifilm, Ajinomoto, Shiseido, and Johnson & Johnson
Educational/research institutes of the industry

RIKEN, Central Institute for Experimental Animals, Keio University, and Tokyo Institute of Technology
Others
Robotics
Kanagawa Prefecture promotes R&D through open innovation, such as technological collaboration and fast commercialization in consortiums in which more than 260 companies participate.
The Prefecture has fully supported the implementation of robot demonstration experiments for medical and nursing care applications, disaster response, infrastructure maintenance, tourism promotion, etc., under the deregulation system in the Sagami Robotics Industry Special Zone. Kanagawa has created an environment suitable for the expansion of the robotics business in Japan.
Local companies

Nissan Motor Co., Ltd., Sony Corporation, Fuji Soft Co., Ltd., and Fujifilm
Educational/research institutes of the industry

Japan Aerospace Exploration Agency (JAXA), Kanagawa Institute of Industrial Science and Technology, Yokohama National University, Tokyo Institute of Technology, Keio University,
Others
ICT related industry
The concentration of the IT and electronics industry in Kanagawa Prefecture is among the highest in Japan. Many world-famous companies, including Fujitsu, Canon, Toshiba, Sony, and Ricoh, cluster here. Many areas have a high density of sophisticated companies and research institutes operated under public-private collaboration, such as "Kawasaki Science Park" and "Yokosuka Research Park," providing an environment for promoting the creation of innovation in the industry.
Local companies
Educational/research institutes of the industry

Kanagawa Institute of Industrial Science and Technology, Yokohama National University, Tokyo Institute of Technology, Keio University
Links
Local governments
Educational institutions
Others
Living environment
There are 11 schools for non-Japanese students in the prefecture:
9 schools in Yokohama City (3 international schools, 3 North/South Korean schools, 2 Chinese/Taiwanese schools, 1 German school)
2 schools in Kawasaki City (2 North/South Korean schools)
A volunteer-based medical interpretation system is available. Under this system, volunteer interpreters will be dispatched upon requests from 69 member medical organizations in the prefecture.
Supported languages: Chinese, Korean, Tagalog, Portuguese, Spanish, English, Thai, Vietnamese, Laotian, Cambodian, Russia, French, Nepalese (13 languages)
Logistics and infrastructures
Kanagawa has a well-developed wide-area road and railway networks. Besides international trade ports such as Yokohama Port, Kawasaki Port, and Yokosuka Port, Haneda International Airport is near, providing convenient transportation access.
Land: Kanagawa Prefecture has a highly convenient and well-developed road network, such as the Tomei Expressway, which connects the Tokyo metropolitan area with the Chubu and Kansai economic areas. Narita Airport can be reached within about 90 minutes by limousine bus from major terminals in the Prefecture such as Yokohama Station and Kawasaki Station.
Air: Approx. 30 minutes to Haneda Airport (Tokyo International Airport) and approx. 1.5 hours to Narita International Airport (New Tokyo International Airport)
Sea: There are two specially-designated major ports, Port of Yokohama and Port of Kawasaki, plus one major port, Port of Yokosuka. In particular, Port of Yokohama has been operating a high-standard container berth with the deepest water in Japan (18m) to accommodate super-large containerships since August 2020.
Railway: There are Shin-Yokohama and Odawara stations on the Tokaido Shinkansen, making it easy to travel to Nagoya, Kyoto, Osaka, etc. The JR Tokaido line runs parallel to the Tokaido Shinkansen, linking Kanagawa Prefecture cities (26 minutes from Yokohama to Tokyo, 17 minutes from Kawasaki to Tokyo). These JR lines and private railways constitute a transportation system that seamlessly connects Kanagawa Prefecture with central Tokyo. The Minatomirai Line connects to the Tokyu Toyoko Line, Tokyo Metro Fukutoshin Line. It takes about 26 minutes to Shibuya, 32 minutes to Shinjuku san-chome, to 38 minutes to Ikebukuro from Yokohama.
Map of Kanagawa
Support
JETRO, Yokohama City, Kawasaki City, Sagamihara City, and other local governments and Kanagawa Prefecture collaborate to promote investment in Japan through incentives and property information and consultation on incorporation, etc.
It fully supports business development in Japan by providing free startup offices (IBSC Kanagawa), Kanagawa Prefecture rental offices for foreign companies, and subsidies to support foreign companies' launching.
Active in Attracting Foreign Companies
*Local governments that are active in attracting foreign-affiliated companies" are the local governments that are active in bringing in foreign companies in JETRO's support program. For details, please refer to the support program pages.
Success Stories in Kanagawa
Business Expanding
Contact Us
Investing in Japan
We will do our very best to support your business expansion into and within Japan. Please feel free to contact us via the form below for any inquiries.
Inquiry Form
JETRO Worldwide
Our network covers over 50 countries worldwide. You can contact us at one of our local offices near you for consultation.
Overseas Offices