Reason4. Stable infrastructure
Efficiency of public
transport services
The Global Competitiveness Report 2019 (World Economic Forum)
---
Power outage duration and frequency are extremely small in Japan
The stable and safe electricity supply allows
companies to conduct business activities with peace of mind.
International Comparison of Average Power Failure Duration Index
and Average Power Failure Count Index
[N.B.] 2020 figures. System Average Interruption Duration Index ( SAIDI) shows the power outages duration per year, and System Average Interruption Frequency I ndex (SAIFI) tracks the number of power outages per year. Lower figures indicate better performance.

[Source] "Getting electricity: System average interruption duration index (SAIDI) (DB16 20 methodology," "Getting electricity: S ystem average interruption frequency index (SAIFI) (DB16 20 methodology." (World Bank)
---
Internet utilization rate
(as a percentage of the population)
91%
The number of mobile phone users
Mobile phone subscribers (per 100 people)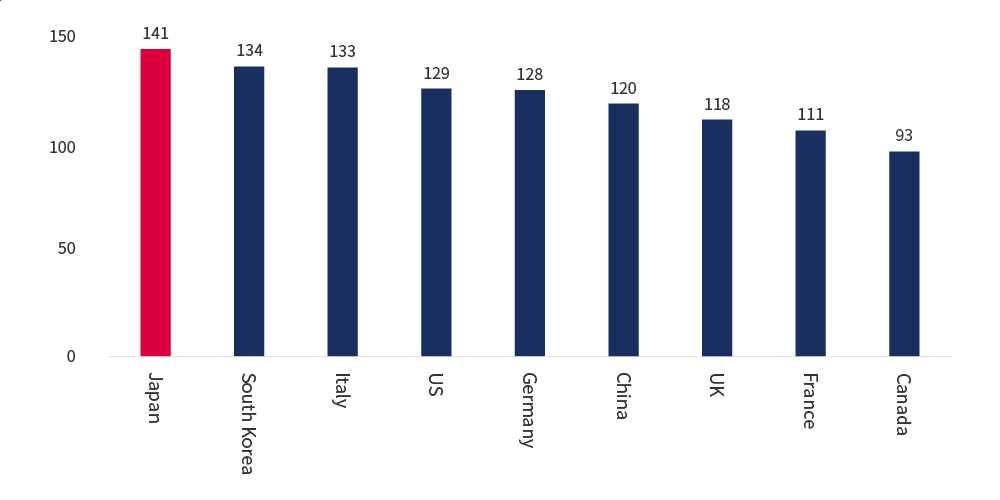 [N.B.] Figures for Japan and the U.K. in mobile phone subscribers are for 2018, and those for other countries are for 2019.

[Source] "Individuals using the internet (% of population)," "Secure Internet servers (per 1 million people)," "Mobile Cellular subscriptions (per 100 people)." (World
---
Convenient access to major business hubs in Asia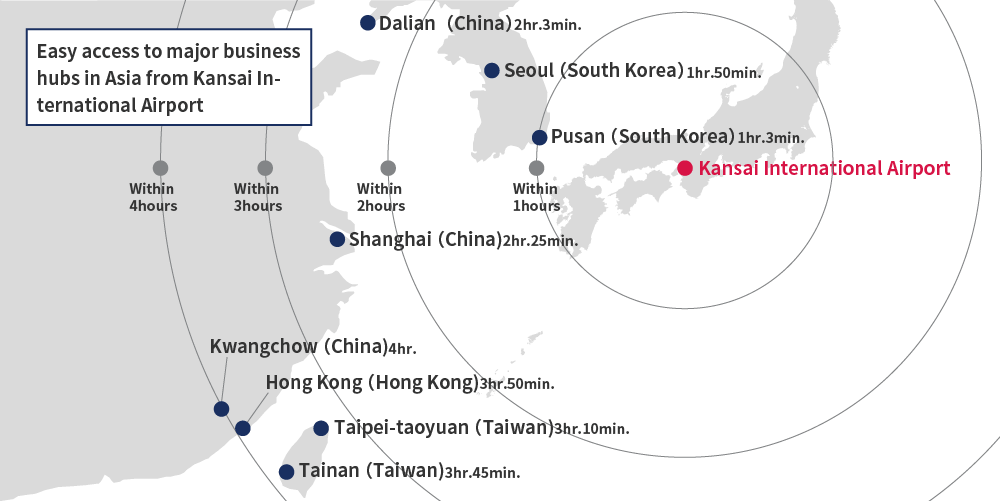 Excellent nationwide transport network
Travel time on the Shinkansen
Sendai-Tokyo 1 hour 33 minutes, Tokyo-Shin Osaka 2 hours 23 minutes
Shin Osaka-Hakata 2hours 25 minutes

Travel time on an airplane
Tokyo-Fukuoka 2 hours, Tokyo-Sapporo 1 hours 30 minutes, Sapporo-Fukuoka 2 hours 35 minutes
---
---
---
WHY JAPAN? "5 Reasons to Invest in JAPAN"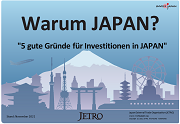 Reason 1 World's third largest economy

Reason 2 Open as an innovation hub

Reason 3 Excellent business environment

Reason 4 Stable infrastructure

Reason 5 Livable society