Reason2. Japan is open as an Innovation Hub
Industrial Cluster
(Tokyo-Yokohama)
World
No. 1
「THE TOP 100 SCIENCE AND TECHNOLOGY CLUSTERS」

(World Intellectual Property Organization)
Research&Development
(Evaluated on R&D expenditures as a percentage of GDP, the number of scientific publications and citations, etc.)
World
No. 1
The Global Competitiveness Report 2019

(World Economic Forum)
Patent applications
(per million population)
World
No. 1
The Global Competitiveness Report 2019

(World Economic Forum)
---
---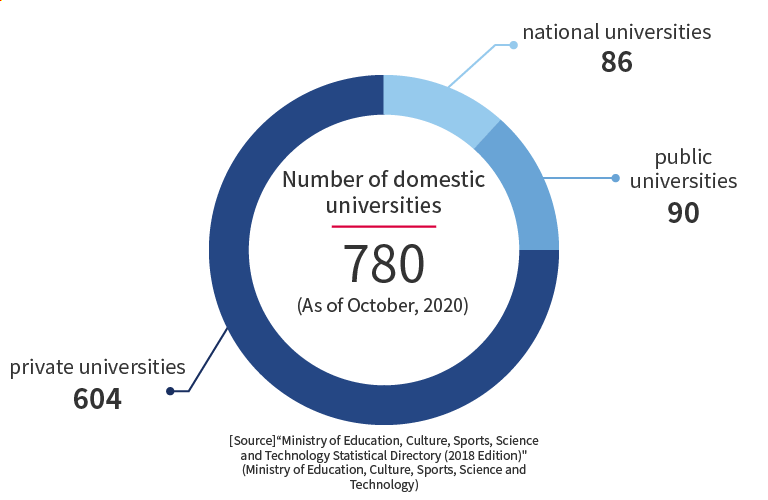 ---
Startup Ecosystem
Japan will support startup ecosystems in eight cities under seven strategies over the next three years.
* Acceleration Programs : Programs to support refining startups' business models and accelerate growth.

** Funds to fill the gap between basic research and commercialization, such as prototype development costs

[Source] Prepared from materials from the Integrated Innovation Strategic Meetings (7th) and the Comprehensive Science, Technology and Innovation Event (50th)
---
Smartizing the whole city
Japan aims to provide highly convenient and efficient services by revising The National Strategic Special Zones Law and introducing advanced services such as drone delivery, tele medicine and nursing care, and autonomous driving.
[Source] Prepared from the "Supercity" concept (September 2020) of the Cabinet Office Regional Revitalization Promotion Secretariat
---
Open Innovation Promotion Tax System
Open Innovation Promotion Tax System:
If a Japanese corporation or corporate venture capital (CVC) invests more than a specified amount in unlisted startups less than 10 years old for the purpose of conducting open innovation, it is eligible for a 25% income deduction.
[Source] Prepared from METI's Fiscal 2020 Tax Reform for Economy, Trade and Industry (December 2019)
---
JETRO's support for collaboration between Japanese and overseas companies
JETRO launched a DX portal to support companies seeking to collaborate with overseas companies that utilize digital technologies.
DX platform-based support
We aim to develop cooperation and collaboration projects through online webinars , matching, hackathons, and other
Global Acceleration Hub
We have established the JETRO Global Acceleration Hub to support the global expansion of Japanese startups in collaboration with leading local accelerators and other partners in advanced startup ecosystems around the world.
Support for demonstration projects (pilot projects)
By promoting demonstration projects between ASEAN and Japanese companies, we support companies in implementing digital technologies in their fields.
Open Innovation related events
We support cooperation and collaboration (open innovation) between promising startups around the world and Japanese companies.
DX Related News & Related Measures
This section provides information on DX related businesses and related measures.
"J-Startup" public private intensive support program for startups
To boost the global expansion of Japanese startups utilizing overseas funding, human resources, and technology, we will establish J-Startup pavilions at five leading overseas startup-related events to support Japanese startups' participation.
---
Reason3. Excellent Business Environment
---
WHY JAPAN? "5 Reasons to Invest in JAPAN"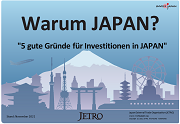 Reason 1 World's third largest economy

Reason 2 Open as an innovation hub

Reason 3 Excellent business environment

Reason 4 Stable infrastructure

Reason 5 Livable society