Where to invest in Japan's local regions
Toyota city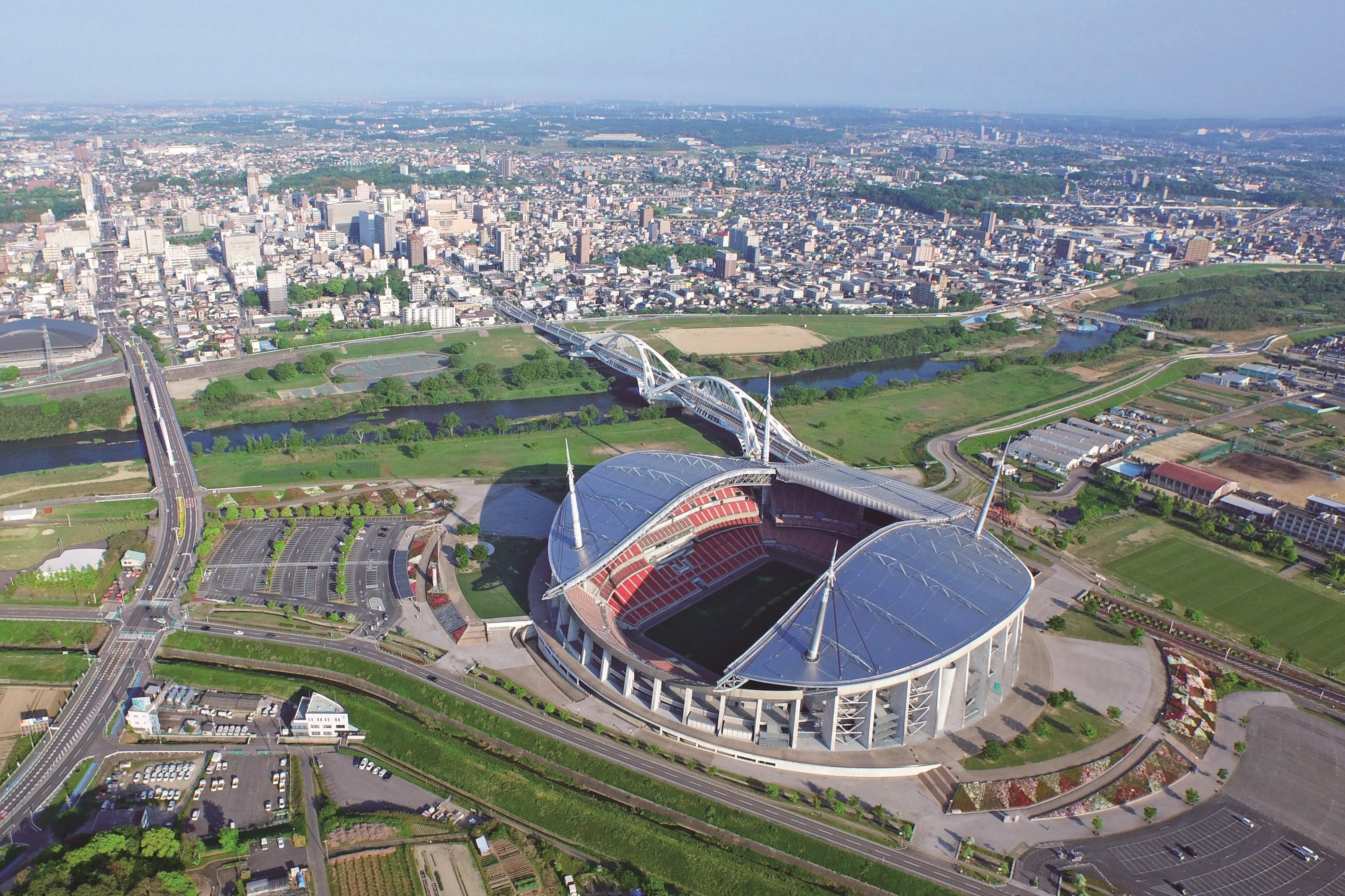 Toyota city 1
Toyota city 2
"The Manufacturing Industry Capital": thriving on the automobile industry
Regional News
Contact
Toyota City Hall Manufacturing Industry Promotion Division
3-60, Nishimachi, Toyota City, 471-8501
---
Basic information
Population *1
Labor force *1
Nominal GDP*2
Number of Establishments*3
JETRO office
*1

Population Census 2015, Ministry of Internal Affairs and Communications

*2

Prefectural Citizens'Economic Accounts 2018, Cabinet Office

*3

"2016 Economic Sensus", Statstics Bureau, Ministry of Internal Affairs and Communications
Basic information updated on:Jan. 2022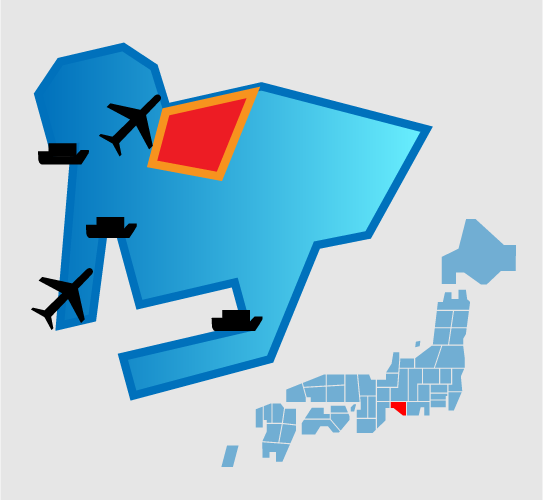 Business Environment
Toyota City is one of the country's leading industrial cities with a concentration of various manufacturing industries, including the automobile industry, which is a core industry. Four fields, including next-generation mobility, environmental, and energy, are the City's priority for industrial diversification. The City is actively attracting these fields and offers plenty of business opportunities. Because of its central location in Japan, there are eight highway interchanges in the City, providing excellent transportation access.
Incentives
Subsidy for promoting the establishment of businesses
Subsidies
The City provides a subsidy of up to 1 billion yen for expenditures on the acquisition of land, buildings, and depreciable assets for establishing plants, research facilities, offices, etc. Preferential measures such as doubling subsidies are available for priority industries (next-generation mobility, environment/energy, IT and next-generation robots, and healthcare food production).
Startup Visa
Industrial cluster information
Next-generation mobility industry
The automotive industry is the primary industry in Toyota City. The shipment value of manufactured goods in the transportation machinery and equipment industry is approximately 13.715 trillion yen (in the 2018 Industrial Statistics Survey Results Report "Industry in Toyota City"). The City actively supports and attracts companies that manufacture and develop next-generation vehicles friendly to the global environment, such as fuel cell vehicles (FCVs), plug-in hybrid vehicles (PHVs), and electric vehicles (EVs). It has also set the next-generation mobility field, including aerospace-related and railways (linear-related), as a priority industry field and is actively providing support by doubling incentive grants.
Environmental and Energy industry
Toyota city supports and invites environmental-and energy-related enterprises that contribute to global warming prevention and building a system for a sustainable society. Toyota City prioritizes the environmental and energy industries and provides a preferential system such as doubling the subsidy amount. The national government has selected the City as a "next-generation energy/social system demonstration area" and designated it as a "special zone for next-generation energy/mobility creation." The City is playing a leading role in the environmental and energy field.
IT and next-generation robot industry
Toyota City is the country's leading industrial city for manufacturing, such as the automobile, and has advantages in traffic accessibility, suitable for establishing factories and laboratories. With advanced technologies cultivated in manufacturing, the City supports and invites enterprises that research and develop industrial and welfare robots. The City prioritizes IT and next-generation robotics as the key industries and provides a preferential system such as doubling the subsidy amount.
Living environment
Many foreigners live in and visit Toyota City for business and work. The city promotes multicultural symbiosis initiatives, such as extending support to foreign residents for adaptation and disaster prevention measures. Toyota International Association carries out activities based on the three pillars of "exchange," "understanding," and "unity." The Toyota Global Square, a base for international exchange, conducts support projects for foreigners, such as consultation in multiple languages and information dissemination.
Logistics and infrastructures
Toyota City is located in Japan's center and has good access to land, sea, and air. There are eight highway interchanges in the city, providing a well-developed expressway network. It is a convenient location to go anywhere in the country and abroad.
Tokyo: Approx. 4 hours by car (Approx. 1 hour and 45 minutes after the opening of the Linear Chuo Shinkansen)
Osaka: Approx. 2 hours and 30 minutes by car
Nagoya: Approx. 45 minutes by car and approx. 1 hour by train
Chubu Centrair International Airport: Approx. 1 hour by car
Prefectural Nagoya airport: Approx. 40 minutes by car
Port of Nagoya: Approx. 45 minutes by car
Map of Toyota city
Support
The "Monozukuri Creative Base SENTAN," based in Toyota City, provides comprehensive support for manufacturing businesses and groups looking to "develop new business," "create innovation," and "develop manufacturing talent." It helps with everything from translating ideas into objects, trial production, and developing sales channels.
Success Stories in Toyota city
Business Expanding