Where to invest in Japan's local regions
Niigata city
PR video:NIIGATA - A HIDDEN GEM (00:02:45)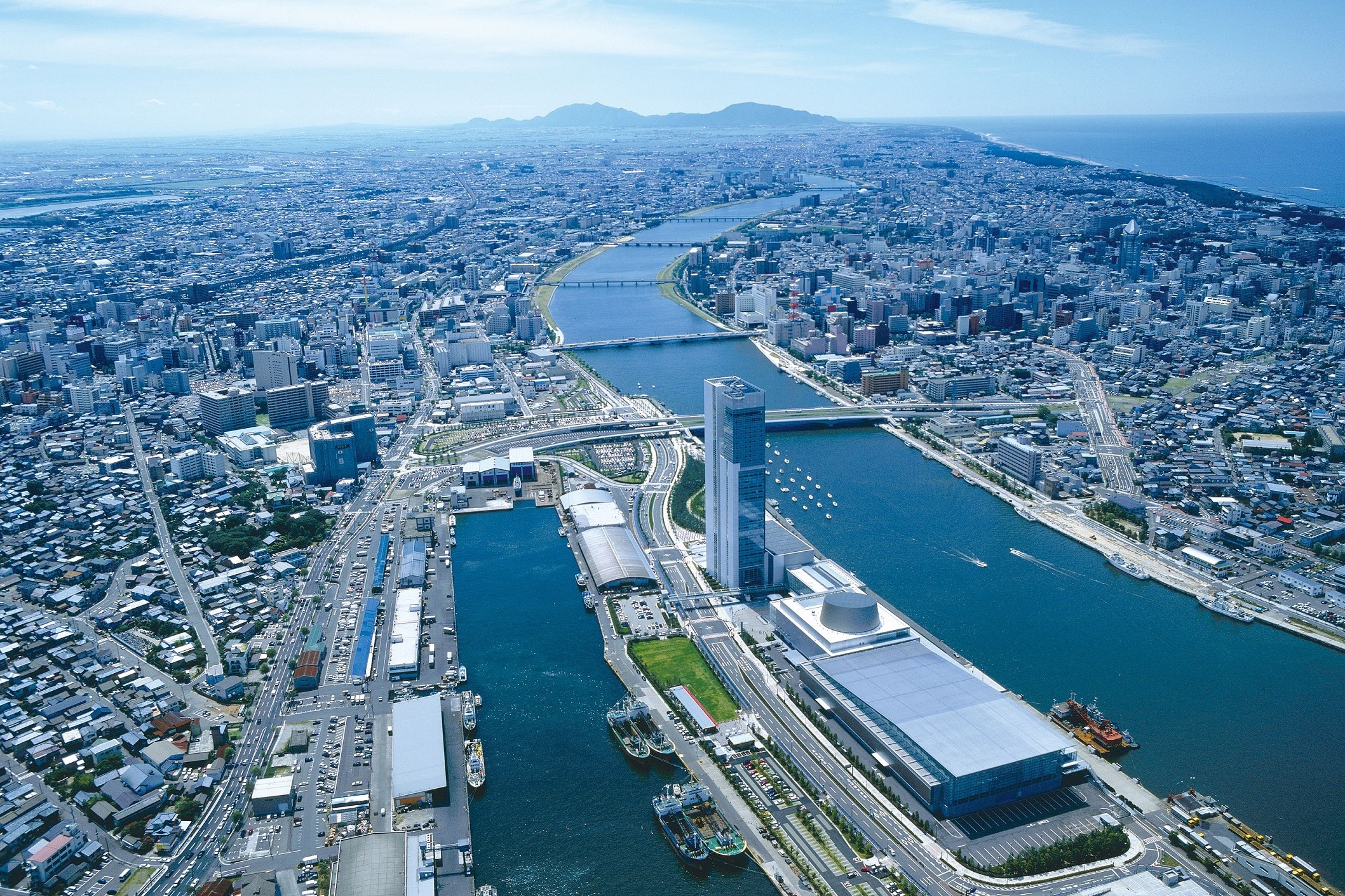 Niigata City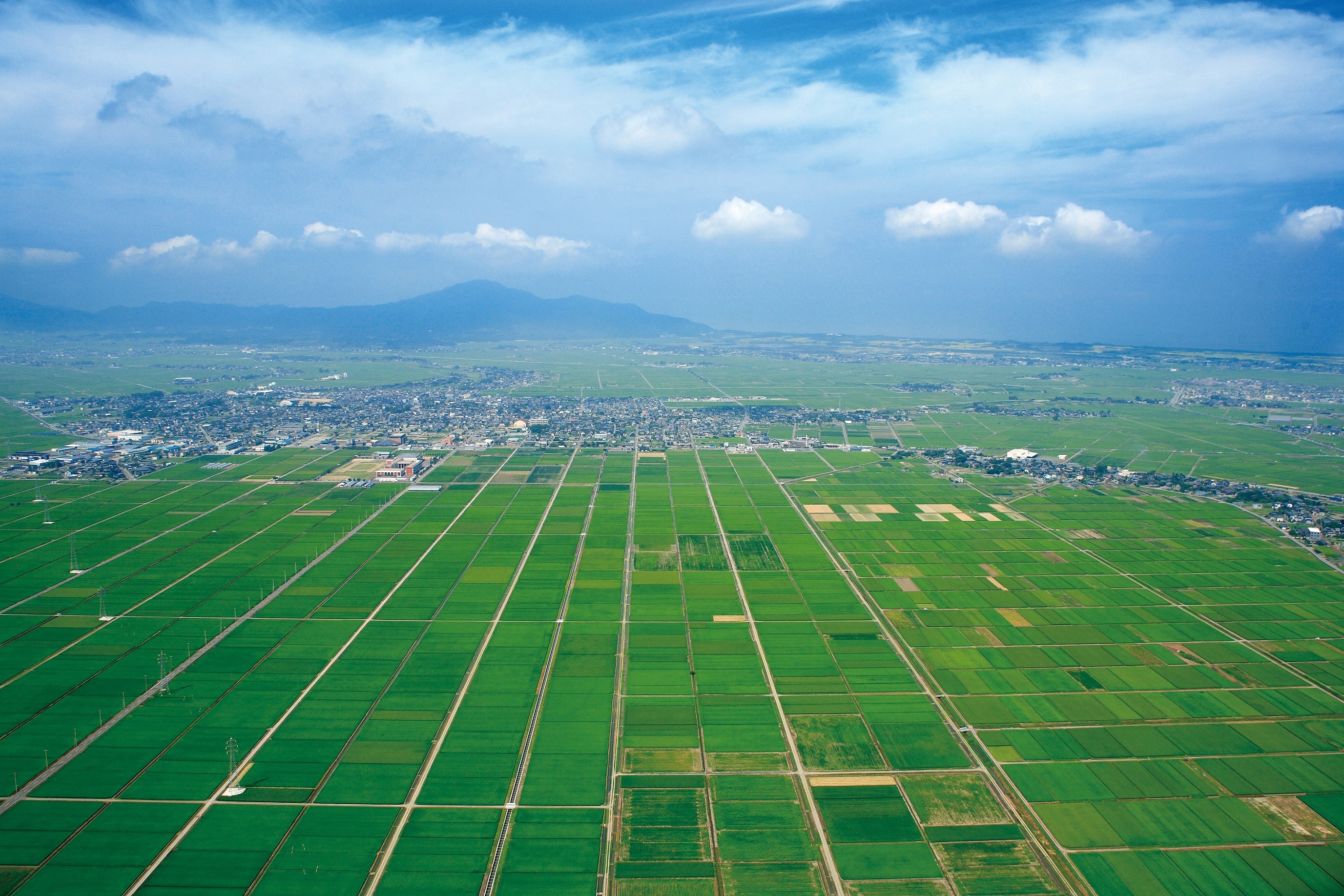 Rural Scenery of Niigata
Niigata, a city with world-class technological talent in monodzukuri (manufacturing)
Regional News
Contact
Industrial Policy Division, City of NIIGATA
5F Furumachi Refuru, 7-1010 Furumachido-ri, Chuo-ku, Niigata City, Niigata, 951-8554
---
Basic information
Population *1
Labor force *1
Nominal GDP*2
Number of Establishments*3
JETRO office
*1

Population Census 2015, Ministry of Internal Affairs and Communications

*2

Prefectural Citizens'Economic Accounts 2018, Cabinet Office

*3

"2016 Economic Sensus", Statstics Bureau, Ministry of Internal Affairs and Communications
Basic information updated on:Jan. 2022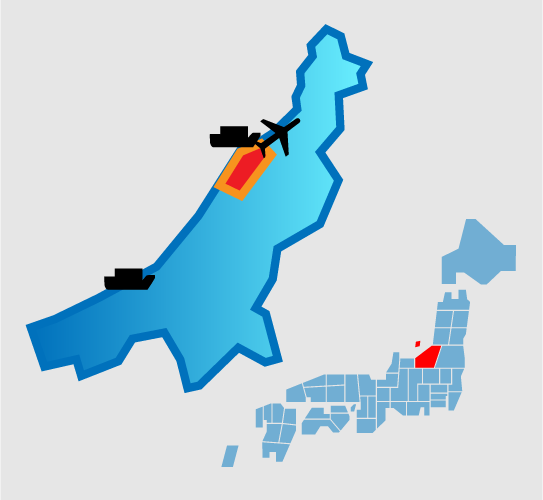 Business Environment
Niigata City is located by the Sea of Japan on Honshu. It has extensive transportation infrastructure, including the Port of Niigata and Niigata Airport providing overseas access, as well as Shinkansen trains, and expressways, which connect the city to the Tokyo metropolitan area. In terms of industrial structure, it is a commercial city with a high proportion of tertiary industries while boasting significant agricultural production, including its highest rice production volume in Japan. Food product manufacturing and chemical industry, pulp and paper manufacturing are among the city's major manufacturing sectors.
Incentives
Foreign company business promotion subsidy
Subsidies
Target industries: all
Subsidy of Registration Costs: Up to 150,000 yen
Office Rent Subsidy : up to 1/2 of the office rent (50,000 yen per month) for two years
Startup Visa
Industrial cluster information
Food and biotechnology-related industries
With a cluster of food industries processing high-quality and fresh agricultural and fisheries products, the "Niigata Brand" is already well established for many specialty products, including rice. There is also a cluster of educational institutions, research institutions, and support institutes related to food and biotechnology. The region aims to serve as a research base for the growth area related to health foods and biotechnology.
Aircraft, automotive machinery, metal-related industries
Niigata City is the birthplace of the Japanese oil industry and Nippon Oil Corporation. The steel and machinery industries have developed deriving from oil drilling; various products, such as diesel engines, railway rolling stock, ships and vessels, and machine tools are manufactured here.
Also, there are many companies in the Minami and Nishikan districts of Niigata City, including the leading company for oil fan heaters and companies producing complicated dies for automobile engines, who capitalize on neighboring Sanjo and Tsubame Regions' (renowned internationally for the production of Western-style tableware) metalworking technology.
Industry to revitalize the Port of Niigata, energy-related industries
The Port of Niigata, handling the largest amount of international container freights on the Sea of Japan side of Honshu, attracts many companies active in the import/export of materials and products, including the paper and the chemical industry.
There are also oil and LNG storage stations and thermal power plants around the Port. It functions as an energy supply center, too.
Living environment
Besides the three consulate generals of the Republic of Korea, the Russian Federation, and the People's Republic of China, honorary consulates of France and Mongolia have their missions, effectively allowing the City to function as the base for exchanges with northeast Asian countries. Niigata City International Exchange Foundation conducts the following activities to assist the City's international residents.
- Japanese language class
- Legal aid for foreigners
- Free medical consultation service
- Counseling service for foreigners
- Providing information in foreign languages
Logistics and infrastructures
Niigata City is connected with other major cities in Japan by an extensive logistics network of numerous expressways, such as Kanetsu, Hokuriku, and Nihonkai-Tohoku expressways, making it optimal for reducing delivery time and costs.
Niigata Airport operates one of the highest numbers of routes on the Sea of Japan side, including three international and seven domestic routes (see below). It is only 20 minutes away from the city center and 10 minutes from the nearest highway interchange by car. Its convenient location providing excellent access is a great advantage.
Land:
- From the Tokyo area by the Kanetsu and Hokuriku Expressways: approx. 3 hours 40 minutes
- From the Nagoya area by the Meishin, Chuo, Nagano, Joshinetsu, and Hokuriku Expressways: approx. 6 hours
- From the Osaka area by the Meishin and Hokuriku Expressways: approx. 7 hours
Air:
International scheduled flights to Seoul, Shanghai, and Harbin
(plus many charter and extra flights)
Domestic flights to Sapporo, Osaka (Itami), Narita, Nagoya (Chubu and Komaki), Fukuoka, and Okinawa
Map of Niigata city
Support
Advice on entering the Japanese market.
Success Stories in Niigata city
Business Expanding
Contact Us
Investing in Japan
We will do our very best to support your business expansion into and within Japan. Please feel free to contact us via the form below for any inquiries.
Inquiry Form
JETRO Worldwide
Our network covers over 50 countries worldwide. You can contact us at one of our local offices near you for consultation.
Overseas Offices