Where to invest in Japan's local regions
Aichi
Active in Attracting Foreign Companies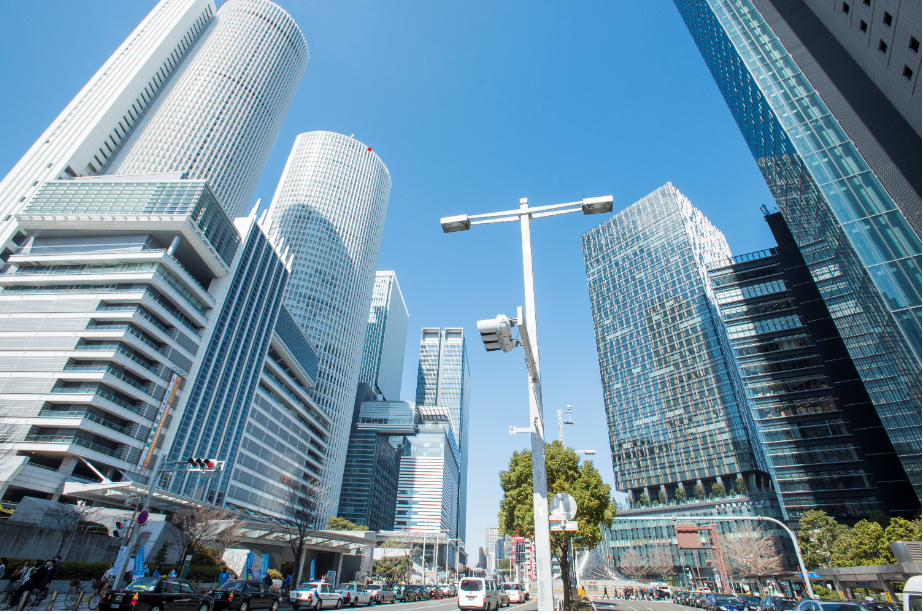 Around Nagoya Station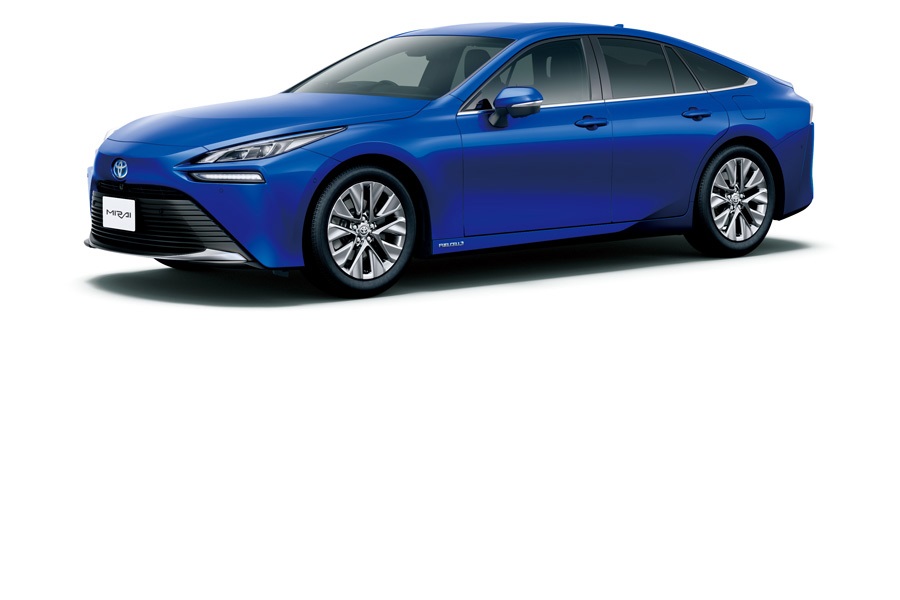 MIRAI (Fuel Cell Vehicle)
Aichi prefecture, the industrial capital of Japan and manufacturing center that leads the world economy
Regional News
Contact
Aichi-Nagoya International Business Access Center
Nagoya Chamber of Commerce and Industry 7F, 2-10-19 Sakae, Naka-ku, Nagoya-city, Aichi Prefecture, 460-0008
---
Basic information
Population *1
Labor force *1
Nominal GDP*2
Number of Establishments*3
JETRO office
*1

Population Census 2015, Ministry of Internal Affairs and Communications

*2

Prefectural Citizens'Economic Accounts 2018, Cabinet Office

*3

"2016 Economic Sensus", Statstics Bureau, Ministry of Internal Affairs and Communications
Basic information updated on:Jan. 2022
Business Environment
Aichi Prefecture is located almost at the center of Japan. It has a rich natural environment and an abundant workforce and human resources, which have served as a basis for the well-balanced development of industry, commerce, and agriculture in the prefecture. In the manufacturing sector, many industries, mainly in the transportation equipment field, such as automobiles and aerospace, have agglomerated. Since 1977, Aichi has been the No.1 prefecture in Japan in the total shipment value of manufactured products.
Incentives
Aichi Prefecture Business Facility Investment Subsidy for Cutting-edge Sectors of the 21st Century
Subsidies
This subsidy supports investments in large-scale plants and research institutes in cutting-edge sectors. It covers the cost of acquiring fixed assets excluding land, with a subsidy rate of 10% or less for plants and 20% or less for research institutions, with a maximum amount of 10 billion yen.
Aichi Prefecture Business Facility Investment Subsidy for Promising Industries (Type B)
Subsidies
This subsidy supports investments in plants and research institutes in critical segments of supply chain and growth industries. It covers the cost of acquiring fixed assets excluding land, with a subsidy rate of 10% or less, with a maximum amount of 10 billion yen.
GNI Business Start-up Support Program
Subsidies
This subsidy supports foreign companies that establish new corporations, branch offices, or rep offices in Aichi, Gifu, and Mie prefectures. It covers expenses for specialists, personnel recruitment, real estate brokerage commissions required for company registration, etc. The maximum amount is 0.5 million yen, depending on the capital.
Startup Visa
Industrial cluster information
Next-generation vehicles
Aichi Prefecture is home to Toyota Motor (Toyota City), a world's leader in vehicle sales and a world-class agglomeration of the automobile and related industries, which provide the driving force behind the region's economy. There are many transportation equipment business establishments, such as headquarters and factories of major companies, and clusters of related supporting industries. Advanced production technologies and capabilities, outstanding talents, and industrial tradition underlie Aichi prefecture's industrial development. Consequently, shipments of transportation equipment in Aichi Prefecture account for approximately 40% of the national total (number one nationwide). Aichi is also working on expanding fuel cell vehicles and other next-generation vehicles, supporting R&D and demonstration experiments on self-driving technologies, thus playing a leading role in the Japanese automotive industry.
Local companies

Toyota Motor Corporation, Toyota Industries Corporation, Aichi Steel Corporation, JTEKT Corporation, Toyota Auto Body Co., Ltd., Toyota Tsusho Corporation, Aisin Seiki Co., Ltd., Denso corporation, Toyota Boshoku corporation, Toyota Central Research and Development Laboratories, Incorporated, Toyoda Gosei Co., Ltd.
Educational/research institutes of the industry

Nagoya University, Nagoya Institute of Technology, NUCB Undergraduate School, Toyohashi University of Technology
Aerospace
The Chubu region, which includes Aichi Prefecture, is a major production center of the aerospace industry. It manufactures more than 50% of the aircraft and aircraft-related components made in Japan. About one-third of a Boeing 787 aircraft's structure is manufactured in Aichi Prefecture. Aichi Prefectural Government takes full advantage of The Special Zone to Create Asia's No.1 Aerospace Industrial Cluster's incentive programs, which was designated as one of the Comprehensive Special Zones for International Competitiveness Development. The Prefectural Government is promoting R&D, developing sales channels, and fostering talents through industry-academia-government cooperation.
Local companies

Mitsubishi Heavy Industries, Ltd., Kawasaki Heavy Industries, Ltd., Subaru Corporation, Mitsubishi Heavy Industries Aero Engines, Ltd., Mitsubishi Aircraft Corporation, Toray Industries, Inc.
Educational/research institutes of the industry

Nagoya University, Chubu University, Aichi Prefectural University
Robots
There are robotics clusters in Aichi Prefecture, centered on industrial robots. Aiming to foster the robot industry as the third industrial pillar after the automotive and aerospace sectors, Aichi Prefectural Government has launched the "Aichi Robot Industry Cluster Promotion Council" to promote the development and diffusion of robots.
Local companies

STARSEIKI Co.,Ltd., DENSO WAVE INCORPORATED, FUJI MACHINE MFG. CO., LTD., Mitsubishi Electric Corporation Nagoya Works
Educational/research institutes of the industry

Aichi Prefectural University, DAIDO UNIVERSITY, CHUKYO UNIVERSITY, Chubu University, Toyota Technological Institute, Toyohashi University of Technology, Nagoya University, FUJITA HEALTH UNIVERSITY, Meijo University
Links
Educational institutions
Research institutions
Living environment
Aichi Prefecture boasts rich nature with distinctive four seasons. There are many cultural facilities, including The Aichi Arts Center, National Noh Theater, and Tokugawa Art Museum. The Prefecture also provides various social exchange facilities, including Aichi International Association and the Nagoya International Center. Medical Information Center Aichi in Nakamura Ward, Nagoya City, offers Medical consultation services free of charge for foreign residents. There are many international schools, including Nagoya International School. Residents can enjoy comfortable living environments, such as lower rent and shorter commute to work than in Tokyo or Osaka.
Hospitals with foreign language support
Logistics and infrastructures
Aichi Prefecture, facing the sea and located in Japan's center (in between Tokyo and Osaka), has long been a strategic point of transportation between eastern and western Japan. The Tomei, Meishin, Chuo, Tomeihan, and other expressways run through and connect each other in the prefecture. It has an extensive rail system, including a shinkansen (bullet train) line. As for sea lanes, Aichi is home to the Port of Nagoya, which handles the largest freight volume than any port in Japan, and the Port of Mikawa, which operates the highest automobile import volume. Furthermore, the Chubu Centrair International Airport is easily accessible from the city center and serves as a convenient transit point for domestic flights and a key gateway to overseas.
Airways: 70 minutes from Chubu Centrair International Airport to Narita International Airport, 90 minutes to Fukuoka Airport, 2 hours to Shanghai Pudong International Airport, 4 hours to Hong Kong International Airport
Land: Approx. 90 minutes to Tokyo, 50 minutes to Osaka by the Tokaido Shinkansen. The Linear Chuo Shinkansen launches (between Tokyo and Nagoya), it will connect Tokyo and Nagoya in 40 minutes.
Map of Aichi
Support
The Greater Nagoya Initiative Center (GNIC) serves as a one-stop contact point for foreign companies interested in starting or expanding a business into the area. It provides information on the region, invites, arranges interviews, and helps set up businesses in the area. It also provides information for companies to expand overseas and dispatches missions.
Nagoya Business Incubator provides facilities to foster and support entrepreneurs. Through industry, academia, and government collaboration, it provides technical and management support services to grow and develop startup companies, such as IT or R&D-oriented venture businesses and companies developing new fields.
Active in Attracting Foreign Companies
*Local governments that are active in attracting foreign-affiliated companies" are the local governments that are active in bringing in foreign companies in JETRO's support program. For details, please refer to the support program pages.
Success Stories in Aichi
Business Expanding