Where to invest in Japan's local regions
Ehime
Setouchi Shimanami Kaido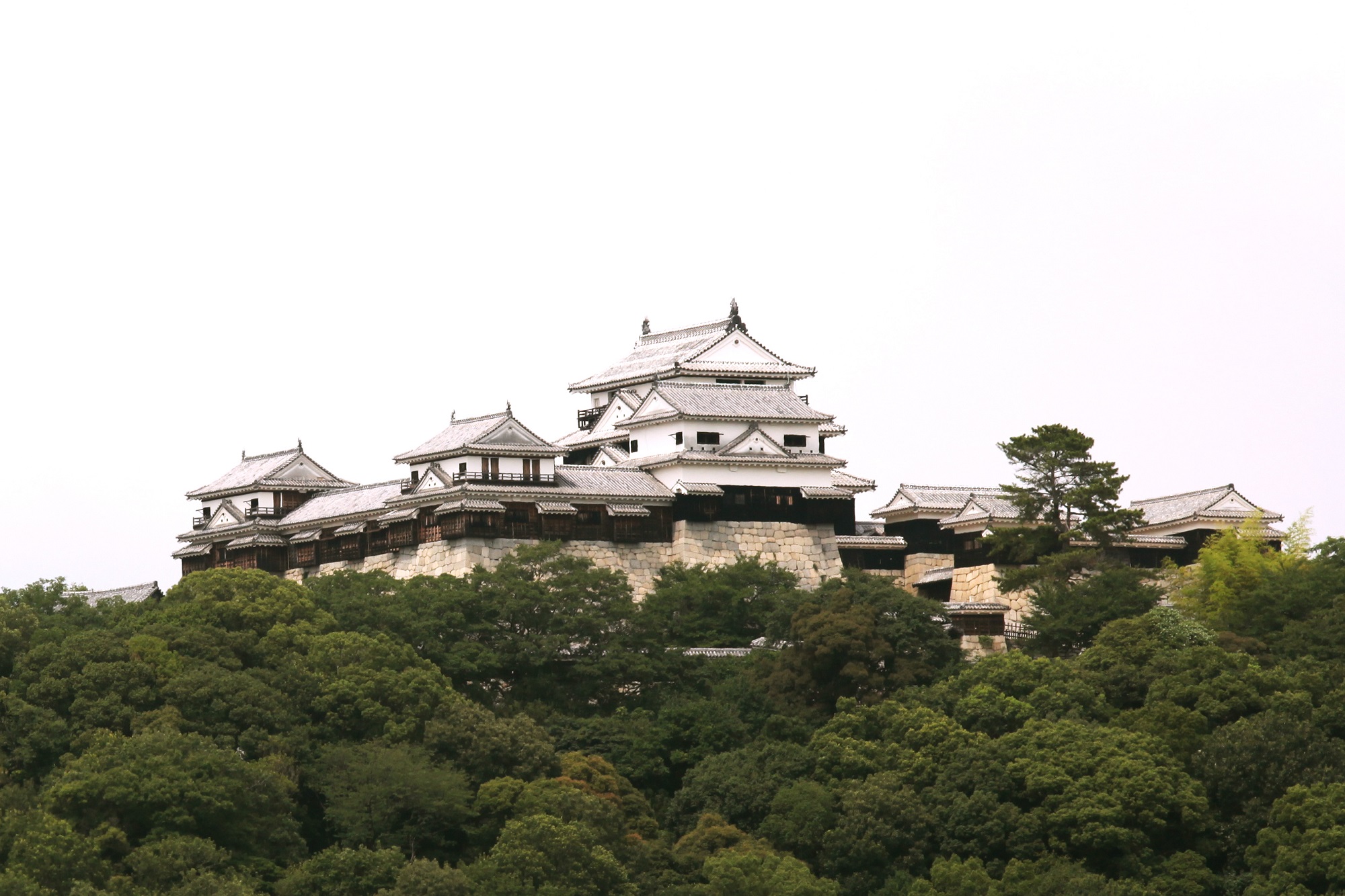 Matsuyama Castle
The esteemed "SUGOI" enterprise of the world, Ehime
Regional News
Contact
Location Promotion Division, Industry and Employment Subdepartment, Economic and Labor Department
4-4-2 Ichibancho, Matsuyama-city, Ehime Prefecture, 790-8570
---
Basic information
Population *1
Labor force *1
Nominal GDP*2
Number of Establishments*3
JETRO office
*1

Population Census 2015, Ministry of Internal Affairs and Communications

*2

Prefectural Citizens'Economic Accounts 2018, Cabinet Office

*3

"2016 Economic Sensus", Statstics Bureau, Ministry of Internal Affairs and Communications
Basic information updated on:Jan. 2022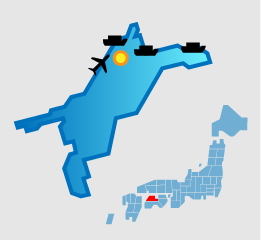 Business Environment
Ehime is the largest industrial prefecture in Shikoku, accounting for about 40% of Shikoku's total shipment value for manufactured goods. In the eastern part of the prefecture, Shikokuchuo City has developed into a cluster of paper-related industries. Niihama City and Saijo City have large chemical and non-ferrous metal, steel and beverage manufacturers. Imabari City is one of the world's leading maritime cities. In Matsuyama City in the central prefecture, leading carbon fiber manufacturers have established operations and tertiary industries cluster. In the southern part of the prefecture, agriculture, marine products, and the food processing industries are prevalent.
Incentives
Support for invited enterprises such as manufacturing companies
Subsidies
Ehime prefecture provides subsidies and asset leasing support to plants in the manufacturing and four designated distribution industries that relocate to Ehime from outside the prefecture invited by the prefectural government. The amount of subsidies is commensurate with the amount of fixed assets investments and the number of new full-time employees. Also, a separate support system is available for information and communications-related companies.
Industrial cluster information
Manufacturing industry
Ehime Prefecture's manufacturing industry features many large companies in the primary material sectors (paper/pulp; gold, copper, nickel and other non-ferrous metals; alumina and other basic chemicals; and carbon, aramid, and other high-performance fibers). These significant companies have drawn many manufacturers with Japan's leading technological capabilities and outstanding products, resulting in a large cluster of "monozukuri (manufacturing) companies" in the prefecture. The shipbuilding industry is prominent as a processing and assembly type manufacturing.
Local companies

Daio Paper Co.,Ltd., Sumitomo Metal Mining Co.,Ltd., Sumitomo Chemical Co.,Ltd., Toray Industries, Inc., Teijin Limited, KURARAY CO., LTD., Imabari Shipbuilding Co., LTD.
Educational/research institutes of the industry

Ehime University (Faculty of Engineering, Special Super Science Course), Niihama National College of Technology (Production Engineering, Applied Chemistry and Biotechnology, and Electronic Engineering), National Institute of Technology, Yuge College (Advanced Courses Department)
Living environment
Ehime Prefecture is endowed with a mild climate and pleasant natural surroundings, bound by the ocean in the north and west and mountains in the south. Residents can enjoy lifestyles that offer significant comfort beyond financial benefit. The low cost of living and a high homeownership rate compared with the national average and ample medical care facilities make for an environment friendly to foreign residents. Ehime Prefecture has many international exchange organizations, including the Ehime Prefectural International Association, to provide consultations, volunteer interpreters, and information on day-to-day matters.
Logistics and infrastructures
Ehime Prefecture has prospered as a critical location for maritime transport since ancient times.
Today, it aims to serve as a hub for transport networks in western Japan and endeavors to improve its high-speed transport infrastructure to increase domestic day-trip destinations and reduce travel time within the prefecture to an hour or less.
The prefecture also offers international cargo liner service to and from cities throughout East Asia and scheduled international flights between Matsuyama and Seoul, Shanghai, and Taipei, making it truly a gateway to Shikoku from overseas.
Matsuyama Airport is conveniently located about 15 minutes by car from the center of Matsuyama City, the prefecture capital. It provides excellent access to seven Japanese cities, including Tokyo, Osaka, and Nagoya, and overseas service to Seoul, Shanghai, and Taipei. This network connects Matsuyama and Tokyo in 85 minutes, Osaka in 50 minutes, and Shanghai in 115 minutes.
Map of Ehime
Support
The JETRO Ehime Industrial Internationalization Center, set up by JETRO Ehime and operated jointly by Ehime Prefecture and local trade and investment organizations, provides help to all foreign and foreign-affiliated companies considering investments in Ehime Prefecture. The Center, in conjunction with JETRO Ehime, Ehime Prefecture, local trade and investment organizations, and commercial and industrial groups, provides information on various procedures and the selection of partner candidates.
Success Stories in Ehime
Business Expanding