Where to invest in Japan's local regions
Osaka city
Active in Attracting Foreign Companies
Umeda Sky Building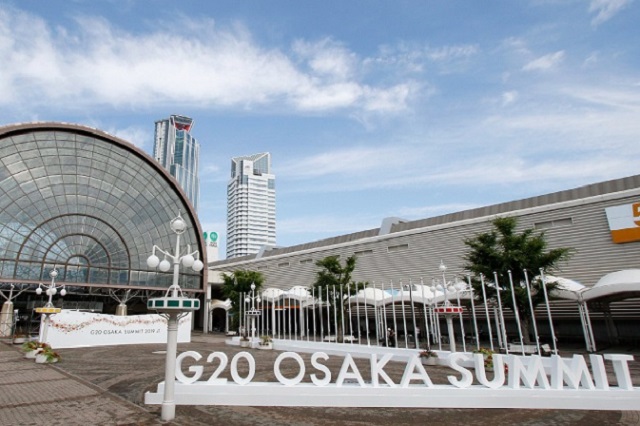 INTEX Osaka
Osaka welcomes the new energy and life sciences industry!
Regional News
Contact
Business Development, Economic Strategy Bureau
ATC ITM Bldg. 4F M-4, 2-1-10 Nanko-Kita Suminoe-ku, Osaka City, 559-0034
---
Basic information
Population *1
Labor force *1
Nominal GDP*2
Number of Establishments*3
JETRO office
*1

Population Census 2015, Ministry of Internal Affairs and Communications

*2

Prefectural Citizens'Economic Accounts 2018, Cabinet Office

*3

"2016 Economic Sensus", Statstics Bureau, Ministry of Internal Affairs and Communications
Basic information updated on:Jan. 2022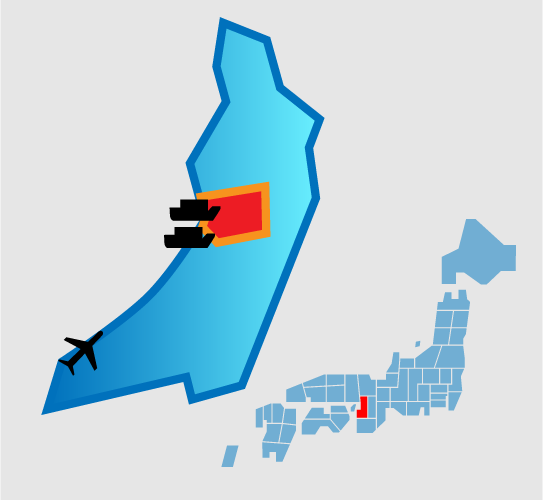 Business Environment
Osaka City is a core city in the Kansai region having the following characteristics: 1.Accounting for over 25% share of the total wholesale and retailing industry in Japan. 2.Boasting many employees and gross products in the service industry, as the city's core industry. 3.Having a high share in the information communication industry in Japan on par with Tokyo.
Incentives
Business Support Office (BSO)
Others
Osaka City offers free office space that can be used 365 days for up to six months, six individual rooms, and one shared-office to businesses and organizations in all industries looking to establish a business base within Osaka City. They come with communications and office equipment in the room. BSO also assists in opening a business office in Osaka City.
Preferential treatment on local taxes in Comprehensive Global Strategic Special Zones
Tax reduction
If a company conducting pioneering businesses related to new energy or life sciences establishes a new base within designated areas of Osaka City (Osaka Station Area, Yumeshima/Sakishima Area, and Hanshin Port Area), the municipal tax (corporate citizen tax, property tax, business office tax, and city planning tax) will be reduced to zero for up to five years, and one-half for the following five years.
By using this program combined with Osaka Prefecture's system, local taxes virtually become zero.
Support by the Osaka Business and Investment Center (O-BIC)
Others
O-BIC subsidizes part of the cost of company registration and acquisition of the status of residence.
We provide a variety of one-stop services related to establishing businesses in Osaka City (information on Osaka in general, real estate and incentive programs, introduction to experts in interpretation, translation, legal tax, and companies, information on seminars, etc.).
Startup Visa
Industrial cluster information
Environmental and new energy
In the Osaka and Kansai region, particularly on the Osaka Gulf Coast, there is a cluster of companies and research institutes related to the environmental and new energy industries, such as solar cells and lithium-ion batteries. In the Sakishima Cosmo Square, there is the world's most extensive testing and evaluating facilities for large-scale battery energy storage systems.
Local companies

Panasonic Corporation, Iwatani Corporation
Educational/research institutes of the industry

National Institute of Technology and Evaluation
Life Science
Many pharmaceutical companies have been concentrated in Osaka, particularly in Dosho-machi, since old days. Today, bio-related pharmaceutical companies and food manufacturers gather throughout Osaka City as well as the chemical and medical equipment companies that support them.
Local companies

Takeda Pharmaceutical Company Limited, Mitsubishi Tanabe Pharma Corporation, SHIONOGI & CO.,LTD
Links
Living environment
Osaka City offers a wide selection of housing and an optimal living environment for a workplace close to home. As of the end of June 2019, approximately 250,000 foreign residents, or 2.8% of Osaka Prefecture's population, from Asian and other countries live in the City. Osaka's attractiveness is that it has a well-developed educational environment for children, including international schools with international accreditations. The number of international students is 26,257 (as of May 1, 2019), ranking second nationwide following Tokyo.
Hospitals with foreign language support
Logistics and infrastructures
Located at the center of Japan's land, sea, and air transportation networks, Osaka City provides an ideal environment for business, logistics, and tourism. Its sophisticated transportation infrastructure ensures excellent accessibility to and from major domestic cities and cities in China and the rest of Asia.
Air: Access from Kansai International Airport to major cities
Land: Approx. 1 hour by train from Kansai International Airport to Osaka Station
Map of Osaka city
Support
Advice on the matters related to entering the Japanese market, consultation on the matters related to establishing a Japanese base, provision of facilities including an incubation office.
Active in Attracting Foreign Companies
*Local governments that are active in attracting foreign-affiliated companies" are the local governments that are active in bringing in foreign companies in JETRO's support program. For details, please refer to the support program pages.
Success Stories in Osaka city
Business Expanding
Contact Us
Investing in Japan
We will do our very best to support your business expansion into and within Japan. Please feel free to contact us via the form below for any inquiries.
Inquiry Form
JETRO Worldwide
Our network covers over 50 countries worldwide. You can contact us at one of our local offices near you for consultation.
Overseas Offices