US psychological counseling service company Herald Square Psychology establishes LLC in Tokyo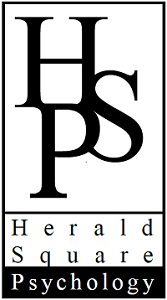 Herald Square Psychology

is an American company engaged in psychological counseling services. Founded in New York in 2013, the company has expanded the business to Los Angeles.
To launch its New York-style psychological counseling business in Japan, the company established Herald Square Psychology GK in Tokyo in March 2016. The Japanese subsidiary will provide services both in Japanese and English for English speakers living in Japan and Japanese clients.
In the US, psychological therapy is commonly used as a tool to make life more fulfilling and happy. The policy of the newly established company is to seek to make psychological therapy more accessible and improve its image in Japan.
For the establishment of the Japanese subsidiary, the JETRO Invest Japan Business Support Center (IBSC) provided support including consultation on registration and tax matters, referral to service providers (administrative scriveners and tax accountants) assistance for office space search, referral to banks and provision of information on the market.
Contact Us
Investing in Japan
We will do our very best to support your business expansion into and within Japan. Please feel free to contact us via the form below for any inquiries.
Inquiry Form
JETRO Worldwide
Our network covers over 50 countries worldwide. You can contact us at one of our local offices near you for consultation.
Overseas Offices