German high-performance vacuum insulation panel and packing manufacturer va-Q-tec Ag establishes Japanese corporation
va-Q-tec Ag (Vacutec)

is a German company established in 2001 to manufacture high-performance packing (transport boxes and air freight containers) capable of accommodating vacuum insulation panels, cold storage materials and thermal storage. The company's panels and packing, as well as their technologies, are used in a wide range of areas requiring temperature control such as refrigerators, household appliances, construction materials, automobiles and aircraft as well as the transport of pharmaceuticals.va-Q-tec Ag offers temperature controlled transport options that can last for a longer period of time than conventional air-service refrigeration systems.
Their overseas bases are located in North and South America, the United Kingdom and Korea. In addition to the Technology Pioneer Award in the World Economic Forum they have won many awards in the technical, environmental and energy sectors.
In the Japanese market, va-Q-tec Ag particularly focuses on the health care sector and aims to use their products to transport pharmaceuticals that require strict temperature control. In April 2017, va-Q-tec Ag Japan Co., Ltd. (va-Q-tec Ag Japan Co., Ltd.) was established in Tokyo in order to further expand its Japanese market in the future and to improve its presence in the APAC (Asia-Pacific region).
For the establishment of its subsidiary in Japan, JETRO's Invest Japan Business Support Center (IBSC) provided temporary office, consultations (on registration, tax and labor matters), support in searching for a property and referral to outsourced services (an administrative scrivener and accountants).
Product image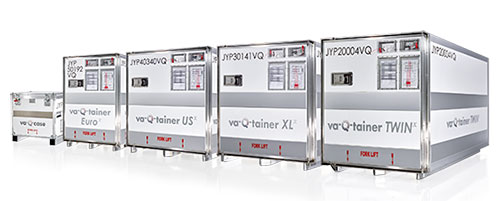 Product image
Contact Us
Investing in Japan
We will do our very best to support your business expansion into and within Japan. Please feel free to contact us via the form below for any inquiries.
Inquiry Form
JETRO Worldwide
Our network covers over 50 countries worldwide. You can contact us at one of our local offices near you for consultation.
Overseas Offices