Hong Kong real estate investment company STAR ASIA HOLDINGS opens hotel in Osaka
STAR ASIA HOLDINGS LIMITED

is a Hong Kong company that invests in real estate. Its group companies include the restaurant Granding Century Limited, the luxury fashion retail shop Vinto, the beauty salon Tai Pan Reflexology Beauty & Foot Spa, all of which have been steadily growing.
In order to provide accommodation for tourists who visit Japan from Hong Kong, Macau and mainland China, the company acquired real estate in Osaka (Shinsaibashi) in 2015 with the cooperation of Naniwa Japan Co., Ltd., its Japanese corporate partner. In December 2016, they officially opened "Hotel 88 Shinsaibashi." Naniwa Japan Inc. is responsible for the operation of the hotel.
For the opening of the hotel, the JETRO Invest Japan Business Support Center (IBSC) offered assistance such as introducing service providers (hotel linen-related service providers, breakfast service suppliers, etc.) and in finding employees (referral to hotel management staff).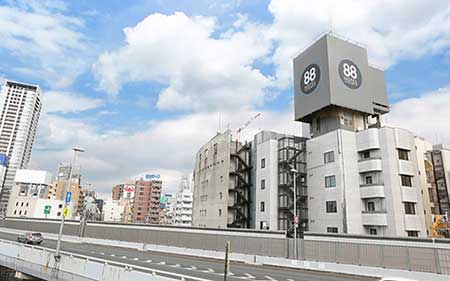 Hotel 88 Shinsaibashi