Where to invest in Japan's local regions
Okayama
Okayama Korakuen
Sunny land Okayama
"Sunny land Okayama," with superior business environment and less risk of natural disaster
Regional News
Contact
Enterprise and Investment Promotion Division
1-7-36, Furugyocho, Naka-ku, Okayama-City, Okayama Prefecture, 703-8278
---
Basic information
Population *1
Labor force *1
Nominal GDP*2
Number of Establishments*3
JETRO office
*1

Population Census 2015, Ministry of Internal Affairs and Communications

*2

Prefectural Citizens'Economic Accounts 2018, Cabinet Office

*3

"2016 Economic Sensus", Statstics Bureau, Ministry of Internal Affairs and Communications
Basic information updated on:Jan. 2022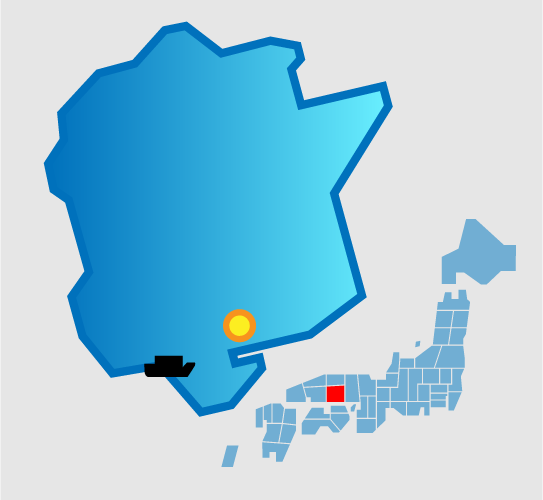 Business Environment
Outstanding industrial clusters in the manufacturing and other sectors
Okayama Prefecture boasts the Mizushima Industrial District in Kurashiki City, where many large-scale companies with leading-edge technologies representing Japan in the petroleum, chemical, steel, and automobile industries have their production facilities. It has also developed nationally known local industries with advanced technologies and unique products, such as textile, refractory, and machinery/metal industries.
Incentives
Okayama Prefecture Subsidies System for Large-Scale Investment/Base Development Promotion
Subsidies
Subsidies are granted to companies implementing large-scale investment within the prefecture or concentrating manufacturing bases and other facilities from outside the prefecture.
Major requirements:
Investment in manufacturing plants and laboratories
Investment of 5 billion yen or more and new employment of 20 people or more
Industrial cluster information
Ultra precise production technology
Okayama Prefecture has a long history as a center of automotive manufacturing, agricultural machinery, and shipbuilding. Utilizing the ultra-precise production technologies accumulated in the development of these industries, the Prefecture is currently focusing on the cultivation of industries such as aircraft, electric vehicles and new energy-related areas.
Local companies

Japan Aeroforge, Ltd., YASDA PRECISION TOOLS K.K, Nakashima Propeller Co.,Ltd.
Educational/research institutes of the industry

University: 17, junior college: 9, the number per 100,000 population ranks third in Japan
Living environment
A mild climate and comparatively few natural disasters provide a comfortable and safe living environment. The area has the largest number of days with rainfall less than one millimeter in Japan.
Logistics and infrastructures
A hub connecting a large-area high-speed land, sea, and air transportation networks with a global focus
The area has one of the best transportation infrastructures in Japan; an expressway network covers the whole prefecture, a railway network that extends from JR Okayama Station including Shinkansen, Mizushima Port - an international hub port with increasing international functionality and
Okayama Momotaro Airport equipped with a 3,000m runway hosting both domestic and international flights.
Domestic flights: 1 hour 10 minutes to Tokyo (Haneda Airport),
International flights: 1 hour 35 minutes to Seoul (Incheon International Airport), 2 hours 25 minutes to Shanghai (Pudong International Airport), 4 hours to Hong Kong, 2 hours 45 minutes to Taipei (Taoyuan Airport).
Map of Okayama
Support
The Prefecture provides advice related to entering the Japanese market, and incubation facilities, etc.

Okayama Prefecture Industrial Promotion Foundation: This institution provides companies with comprehensive support for the development and improvement of management, funding, human resources, technology, and information, etc. It also helps companies with sales channel development and R&D efforts by collaborating with universities and other research institutions.
Success Stories in Okayama
Business Expanding