Latest Updates

US developer of cashierless checkout system Standard Cognition establishes R&D base in Saitama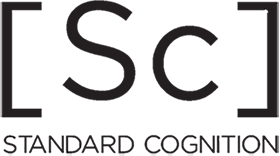 Standard Cognition

, a US startup which provides an autonomous cashierless checkout system for retail stores, has launched its first Japanese R&D base in Kuki, Saitama.
Standard Cognition, which established in the US in 2017, has begun business operations focusing on the Japanese retail market since such systems offer retailers a solution to Japan's labor shortage in the recent years. The company's AI-powered computer vision platform identifies what items customers have chosen by shape and movement through overhead cameras. The accuracy of the machine vision (operate devices based on image capture and processing) and its applicability to large spaces makes attachment of tags and such unnecessary, decreasing the burden on retailers for implementation while also enabling them to collect data obtained through the system to be used for customer relationship management (CRM). At the same time, as facial recognition technology is not used, it is more suited to privacy protection than other existing platforms.
In October 2018, Standard Cognition established its Japanese subsidiary, Standard Cognition GK, in Tokyo. This time it launched an R&D base in Saitama Prefecture for conducting experimental studies on camera recognition, aiming to introduce its first pilot project stores outside of the US.
The cosmetics, daily necessities and pharmaceutical wholesaler PALTAC has decided to adopt Standard Cognition's system, becoming the first company in Japan to do so. It will launch its directly managed pilot project at a drugstore in Miyagi Prefecture.
For establishment of the company's Japanese base, the JETRO Invest Japan Business Support Center (IBSC) provided temporary office space and introduced service providers (a real estate agency and employment agency).
*US developer of autonomous checkout systems for retail stores Standard Cognition establishes Japanese subsidiary
Contact Us
Investing in Japan
We will do our very best to support your business expansion into and within Japan. Please feel free to contact us via the form below for any inquiries.
Inquiry Form
JETRO Worldwide
Our network covers over 50 countries worldwide. You can contact us at one of our local offices near you for consultation.
Overseas Offices