Latest Updates

US developer of autonomous checkout systems for retail stores Standard Cognition establishes Japanese subsidiary
Standard Cognition Corp.

, a startup company in California, US, is the developer of "Standard Checkout," an AI-based autonomous checkout system.
In retail stores using the autonomous checkout system, a camera installed on the ceiling authenticates the information of the product the shopper has in hand. Shoppers need only activate the smartphone application and touch the check-in button when they enter the store. Unlike the conventional system in Japan, there is no need to line up at a checkout counter or scan a barcode. When shoppers leave the store, a receipt is automatically sent by e-mail. Since face authentication technology is not required, privacy is secured.
Furthermore, there is little burden in introducing the company's system for retailers. In contrast with existing systems, it is not necessary to tag products, install weight sensors or a large number of cameras. Standard Checkout can take cash, credit cards and IC cards, and this enables retailer s to lure customers who does not download the application. It also allows retailers to observe trends such as the colors of products customers pick up and which display shelves they go to. The obtained data can then be used in building a communication framework with customers as well as marketing.
In June 2018, the company established its Japanese subsidiary, Standard Cognition GK, in Tokyo with the aim of introducing the system to the Japanese retail market, which is the second largest retail market in the world and has also faced a labor shortage in recent years. In July, PALTAC; a wholesaler of cosmetics, FMCG products and OTC drugs; became the first company to adopt the system in Japan.
For establishment of the company's Japanese base, the JETRO Invest Japan Business Support Center (IBSC) provided temporary office space, consultation (on registration and tax matters), and information (on incentive programs of local governments). IBSC also introduced a service provider (certified public accountant).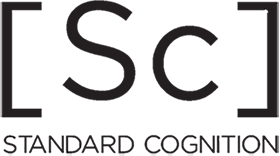 Contact Us
Investing in Japan
We will do our very best to support your business expansion into and within Japan. Please feel free to contact us via the form below for any inquiries.
Inquiry Form
JETRO Worldwide
Our network covers over 50 countries worldwide. You can contact us at one of our local offices near you for consultation.
Overseas Offices