Latest Updates

Guidepoint Global Japan in Tokyo to strengthen structure in Japan
Guidepoint Global Japan LLC is a Japanese subsidiary founded by the US expert network Guidepoint in Tokyo in July 2017 (Reference: July 12, 2018 article). It announced its goal of doubling its FY2018 business performance for FY2019.
The company has experts both at home and abroad and offers consulting services to Japanese companies 24 hours a day, seven days a week over the telephone or through conferences or customized events. Although it covers a wide range of industries, in Japan it aims to expand customers particularly in the fields of healthcare, in which it has accumulated much experience; information communication and media; energy; consumer goods and services; and financial services.
While Japan has had a chronic shortage of human resources with expertise in areas like overseas expansion and M&A, workstyle reform is making headway and the company anticipates an increase in needs for outsourced consultation for improving productivity. Furthermore, as major Japanese companies have begun lifting the prohibition of side jobs, it is also considering utilizing workers who wish to work on the side as part of its service staff.
Guidepoint Japan experienced more than 40% growth in 2018, and is planning to double its client business during 2019. It also plans to double or triple its Japan experts network during 2019. Aiming to establish a system for connecting more customers and experts, Guidepoint, which has already more than 13 staff in Japan as of January 2019, plans to hire 15 - 20 people within 2019 and expand its workforce to 50 employees after 2020. In line with the strengthening of its personnel structure, it plans to relocate to a larger office in 2019.
The JETRO Invest Japan Business Support Center (IBSC) provided Guidepoint with temporary office space as it was setting up its Japanese subsidiary and plans to offer support once again in its search for a new location.
Contact: Guidepoint Global LLC, Nicolas Tollie (Director, Head of Japan)
8/F Marunouchi Kitaguchi Building
1-6-5 Marunouchi, Chiyoda-ku, Tokyo 100-0005
Tel: 050-1743-9353
Email: ntollie@guidepoint.com
Website of Guidepoint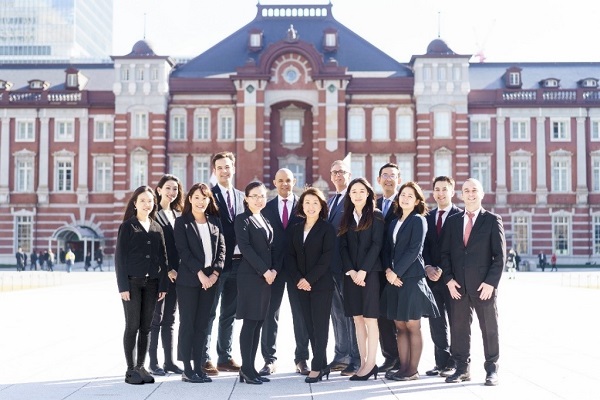 Contact Us
Investing in Japan
We will do our very best to support your business expansion into and within Japan. Please feel free to contact us via the form below for any inquiries.
Inquiry Form
JETRO Worldwide
Our network covers over 50 countries worldwide. You can contact us at one of our local offices near you for consultation.
Overseas Offices