JETRO's invitation for business matching in Osaka
JETRO will invite buyers to Japan for participating in our business matching program in Osaka. The main purpose of the program is to support small-and-medium-sized Japanese companies to export their tableware, kitchenware to overseas market.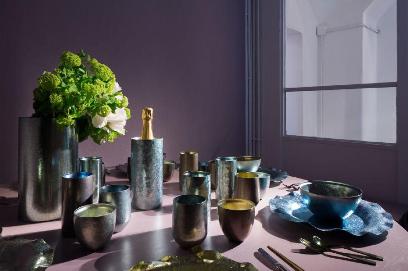 SUS Gallery, susgallery.jp/En/, Selected as APEC2010 Premium Gift for the head of the state
Source: JETRO invitation program to Osaka, Japan


1. Official Program
Date: Nov 3th – 8th, 2014 (6 days in Japan)
Location: City of Osaka, Japan
Preliminary schedule
Mon., Nov 3th Arrival in Japan
Tue., Nov 4th Company visits in Kansai region*.
Wed., Nov 5th Business Meetings in Osaka
Thu., Nov 6th Business Meetings in Osaka
Fri., Nov 7th Market Visit in Kansai Region.
Sat., Nov 8th Departure from Japan
* includes Prefecture of Osaka, Kyoto, Nara, Shiga, Wakayama etc.,
Business Meetings
Invitees will be arranged to have business meetings around 30 Japanese companies.
In the business meetings, each of the participating Japanese companies will have a table to display products samples, where they will meet with the invitees.
Also JETRO will arrange company and market visits inside the Kansai region.
2. Target Product Categories
1) Kitchenware (Cooking Tools, Knives, Plastic Products, Cleaning tools, Towels, Kitchen Accessories)
2) Tableware (Glass, Ceramics, Wood Products, Lacquer Ware, Tin Products, Cast Iron Products, Cutlery, Table Lines)
3. Condition
JETRO will provide:
- A round-trip business class airline ticket via the most direct route between the closest airport to the participant's home and Japan (1 person per company)
- Program-related domestic transportation in Japan during the period of the program (1 person per company)
- Accommodation in Japan designated by JETRO during the period of the program (1 person per company)
- Interpreter during the business meetings and other programs if necessary
4. Qualifications/Requirements
1. Participant companies must meet the below:
A) Interested in importing and purchasing products from Japanese manufactures (Experience of importing Japanese products in the past is preferable.)
B) Participants understand the purpose of the program to aiming to support small-and-medium-sized Japanese companies to export their products to overseas market. Participants are required to take part in business meetings with these companies.
C) Participants must be able to take part in the entire official program.
D) Participant should be a person responsible for purchasing products for the company.
5. Screening
JETRO will screen applicants and select about 5 companies to participate. Results will be available in the middle of August 2014.
Applicants shall be purchase managers in the fields of kitchenware and tableware. For further information and registration, please
contact us
.