JETRO Global Connection -Accelerate Innovation with Japan-
Interview


Meet Nagoya logistics startup LOZI

(Japan)
Apr 27, 2023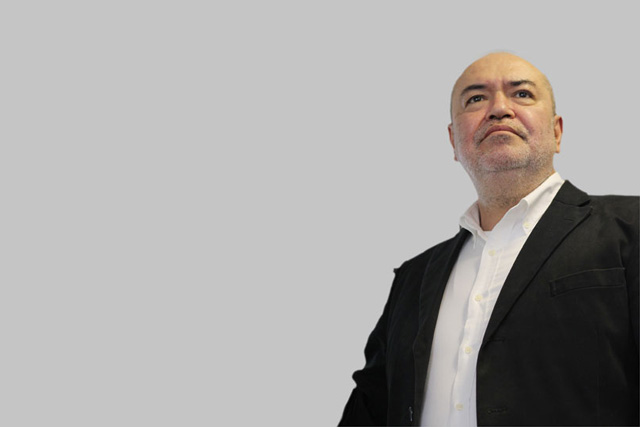 Martin Roberts

is the founder of LOZI

and a serial entrepreneur. He has started two other businesses: a mobile content company and a video distribution company. LOZI is his third startup, and he is successfully building it based on what he learned from his previous startups.
Founder & CEO Mr. Martin Roberts (Photo provided by LOZI)
LOZI is a track-and-trace startup that replaces barcodes with product smart barcodes for supply chain visibility. LOZI provides SmartBarcode, a smartphone-based visualization of the movement of goods in logistics. All barcodes are made traceable, and by reading them with a smartphone, various information can be recorded in barcodes for each business, location, and service that makes up the supply chain. The company started in November 2018 in Nagoya City. startups.
From global innovation to zero innovation
The company's mission is to facilitate joint deliveries and joint storage at warehouses among different players, to achieve zero waste and zero loss. LOZI wants to build a solution that works from the entrance to the exit of the product supply chain, combining manufacturing, distribution, and logistics information in a single barcode to provide valuable information.
Before Martin founded LOZI, he worked in new business development for an advertising agency. Cross-border shipping was a challenge for many companies. If Japanese consumers bought products from China, they couldn't trace the product after the driver picked up the package. Traceability was cut after it shipped out. There were many consumer complaints, and Martin thought he could make traceability seamless using QR codes or barcodes.
With LOZI, users can build a web app for tracing with no code, and it's very flexible. With LOZI's unique function of "pairing," users can link information between barcodes and pair the data. The user can read the pairing barcode containing information from two child barcodes for better traceability.
Customers are satisfied because they have improved operational efficiency and reduced human errors such as misloading. If you pair a pallet and a carton barcode and they don't match, there is an error in the app. The app identifies human errors more often than other methods. Another benefit is the warehouse person or driver can cut their working time. In Japan, logistics workers still use handwritten paper records sometimes.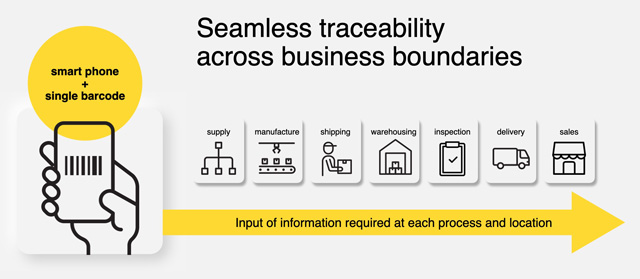 SmartBarcode (Image provided by LOZI)
Global Expansion in Asia and Africa
LOZI's smart barcode service has already been launched in Taiwan. They are working with an agent in Taiwan, and expansion in Hong Kong is also on the way. Martin wants to expand in Asia and then to logistics systems in Africa. The logistics performance in Africa is about 30% of what is seen in Japan. LOZI's solution can be implemented easily and become a standard method.
They are now working with Sankyu Corporation to send Japanese goods to Nigeria. The system works very well because the Japanese shippers can see how the cartons are moving in Nigeria. LOZI is looking for more global staff for worldwide distribution. They are currently only ten people, and half are developers. There are only three people for business-level roles, so more are needed.
The other most important thing is finding a partner who understands the technology. LOZI's Hong Kong partner is a unicorn startup, and they are an on-demand delivery startup, like Uber. The LOZI barcode matches their business, and they were introduced to them by the Hong Kong government.
Use case in Nigeria (Photo provided by LOZI)
Techstars and JETRO were game-changers
JETRO helped Martin by introducing LOZI to overseas logistics startups where they can find synergies. At the Techstars program, he met Taiwanese companies as part of the matching event. He is working with local partners in Taiwan, and the system is flexible to connect with other systems. He wants to make a joint system with overseas startups for unique trace and track solutions.
Through Techstars, he connected with Taiwan's international logistics association, and then got in contact with local distributors like Glory-Group and The Global Logistics & Commerce Council of Taiwan. He also learned how to improve his English technical language for presentations. Martin hopes young startups will join events like this. They might be hesitant to join, but they can learn a lot.
LOZI CEO Mr. Matin Robert and Glory-Group General Manager Mr. Jason Li (Photo provided by LOZI)
Pitching to large companies like Mitsubishi
Martin joined a lot of pitch events, and after that, he had many offers from major companies. They would meet to discuss how they could use smart barcodes. After that, LOZI made a proof of concept and created a contract.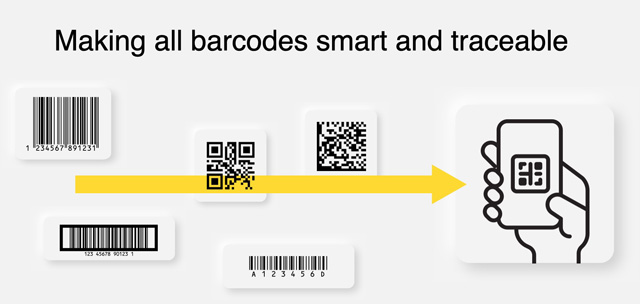 SmartBarcode (Image provided by LOZI)
Startups in Tokyo & Nagoya
The startup scene in Japan has been working well for a few years. Development and financial companies support startups now, but there are some issues. Martin believes we need more borderless connections between local ecosystems, Tokyo startups and overseas.
He started his company in Nagoya, where he was born and raised. He worked in Tokyo for a long time but wanted to return to his hometown. In Nagoya, there are many startups from the university, but they are without access to larger Japanese companies outside of the region. For young startups, this can be very hard.
LOZI is also a member of Pre-stationAI, a startup support base in Nagoya. Around 100 startups, including remote members, are based at Pre-Station AI. They have lots of information on major companies, and they support startups with pitch events, business matching and financing. It gives an excellent boost to local companies, and many young business people are there.
Profile of Martin Roberts, CEO of LOZI Inc.

After graduating from university, Martin joined an advertising agency. At the age of 29, he started his first business, developing mobile content targeting i-Mode, which was a social phenomenon at the time. In 2015, he launched a cross-border e-commerce business targeting young women in collaboration with a media company to working to solve the problems faced by international logistics. In November 2018, he established LOZI Inc. in the business domain of 'Track & Trace', which visualizes the movement of goods.
Report by:

KATO Yuka, Innovation Promotion Division, JETRO