JETRO Global Connection -Accelerate Innovation with Japan-
Interview


ListenField Combines Agriculture with Big Data and Multispectral Vision

(Japan, Thailand)
October 3 2022
This is the first in a series of interviews with startup founders in Japan. Today, we will introduce Dr. Rassarin Chinnachodteernun, founder of agri-tech startup, ListenField.
What is the history of the company?
ListenField was founded in 2017 as an agri-tech business with the vision of improving farm management. Our goals are to use cutting-edge technology and data science to increase farmers' efficiency and help them build sustainable production techniques.
The technology uses remote sensing, including Near Infrared sensors, optical and radar data, to model crop growth. This data can help farmers decide when and where to plant and how to apply fertilizer and other farming inputs. ListenField has expanded to projects in six countries, including Japan, Thailand, Vietnam, India, the USA, and Australia. The main office is in Nagoya, and we also have an office in Bangkok.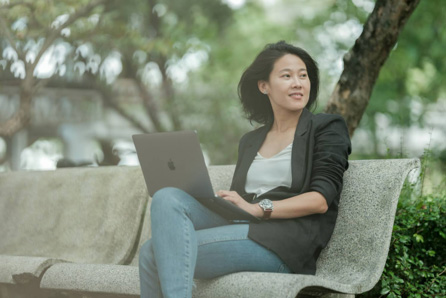 Dr. Rassarin Chinnachodteernun (Photo provided by ListenField)
Why did you choose to combine agriculture and technology for your company?
I was born in Thailand and studied data science as a graduate student. I was not from a farming family, but I grew up in a farming town of 250,000 people, Nakhon Nayok, where the primary industry is farming. The town is about 100 km from Bangkok.
Over the years, I saw farmers in this area working hard every day, with little progress or change in the results, despite their significant efforts. During my studies in Japan, I had the chance to work with the National Agriculture and Food Research Organization

(NARO), and I saw research happening to improve farming methods. At that time, I noticed sensors in the fields could provide insight and data on crop health.
With my computer science and computer vision background, I saw the possibility of combining agriculture and technology to benefit the lives and incomes of farmers. To me, agriculture is the art of combining technical expertise and local knowledge.
Collecting soil sample for nutrition analysis as well as setting up soil sensor at the field (Photo provided by ListenField)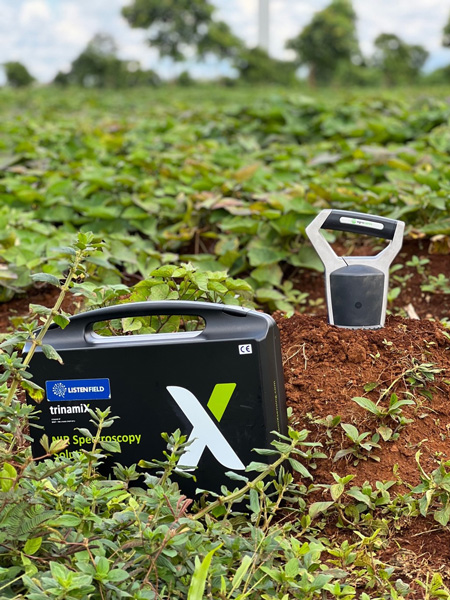 NIR scanner for soil nutrition analysis technology (Photo provided by ListenField)
How does data help farming?
On the farms, we can already see how technology affects farmers. For example, a farm producing sweetcorn in Thailand can work with agronomists, sharing data with them in the city. The benefit to farmers is that they could notice issues faster. Through sensing technology, changes or problems in the soil can be identified sooner, without waiting for a farm visit.
By providing data integration and accessibility, there is more connection and communication between farmers, agronomists, agricultural companies, and other parts of the supply chain. Data is gathered from many sources, from remote sensing and radar data to soil health and the weather. Then, it's put into a model created from machine vision and a numerical model. This shared information can increase efficiency or determine possible sustainability improvements.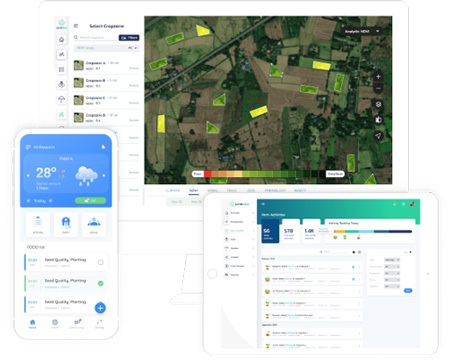 ListenField Satellite Imagery Technology and the User Interface (Photo provided by ListenField)
Why did you start your business in Japan?
After I finished my Ph.D. program, there were still many ongoing projects and other institutes in Japan wanting to use the technology. I decided to found a startup in Japan to continue working on the technology with my Ph.D. advisor, Kiyoshi Honda, as co-founder. I also felt that starting in Japan, a place with a reputation for innovative technology, would benefit the company. On June 5th, 2017 (World Environment Day), the startup ListenField was born.
How did you end up working with JETRO?
I met JETRO in Japan and then again when they worked in Bangkok. They wanted to bring this business to Japan. At first, in Japan, we had an office in Yokohama, then it moved to Nagoya. I got a lot of support for my visa and my staff's visas. They introduced me to many stakeholders, and they still give a lot of support. If we have any projects, we can be introduced to the local government, and they will support that. Last year they helped bring the technology to the US.
What was the biggest challenge you faced in starting ListenField?
Actually, there were many challenges, both as a founder and for the business. It was the first time I became a founder and setting up a business is not easy in Japan. Not many female founders or foreigners are setting up a business in Japan. At times, it can be tough. However, I'm lucky. I had my co-founder and many Japanese people who really wanted to give us support, like my professor at the University of Tokyo and the support we received from Kubota providing equipment we can use in the field.
In terms of technology, the new techniques are becoming well accepted. At the same time, many farmers prefer conventional methods. So we need to communicate with them. We need to prove not only the technology but that people will use this data.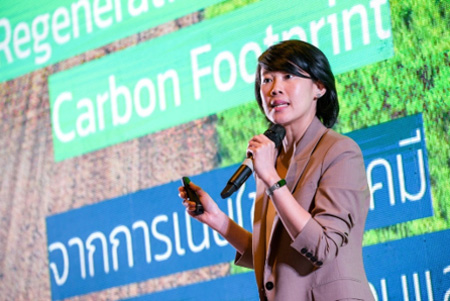 Dr. Rassarin Chinnachodteernun (Photo provided by ListenField)
Where do you see the business in 5 years?
ListenField has a strong base in Southeast Asia, working with growers in Thailand and in Vietnam. In the next five years, I would like to expand our international efforts even more. There are a lot of challenges for agricultural production in Southeast Asia, and I believe ListenField's technology could provide a valuable tool for farmers. We also have experience in Southeast Asia, in Thailand, so farming conditions are similar.
There are challenges to this plan since they will need to prove the technology to new partners and sometimes change local people's perceptions. Some producers are resistant to change and prefer traditional methods. In the next five years, a big goal will be changing the perception of technology users at the farm level. I want to prove that not only large agri-businesses can benefit from these innovative technologies. We hope that our technology can increase farming efficiency and, at the same time, make healthy soil and a healthy planet.
Profile of Rassarin Chinnachodteeranun, PhD

Dr. Rassarin Chinnachodteernun is founder and Chief Executive Officer of Listen Field. She received a PhD in engineering from Japan. Dr. Rassarin's dissertation on "API Integration Platform from Agronomic Models" has been incorporated into the Agricultural Reform Policy of Japan.
Report by:

UEDA momoka, Innovation Promotion Department, JETRO