Business Expanding

0-G Launch Signs MOU with PD Aerospace for High-Precision Zero-Gravity Flight Services at Shimojishima Spaceport, Okinawa
0-G Launch

("0-GL") is an aerospace venture founded in Washington, USA in 2019. It provides high-precision zero-gravity flights using Space Jet™, a commercial aircraft modified for weightless experience flights, and aerial launch services for orbital rockets and hypersonic vehicles.
Collaboration

2023/02
Location

Okinawa
---
ICT

USA
0GL and PD Aerospace signed an MOU to launch services at Shimojishima Island Spaceport. They agreed to conduct zero gravity flight operations, support sales and marketing activities, and conduct related activities such as research, education, and tourism.
PD Aerospace (headquartered in Nagoya, Aichi Prefecture) is a venture company that established the "Shimojishima Space Port Project Promotion Consortium" in July 2021 to develop a space port project based on the "Shimojishima Airport and Surrounding Land Utilization Project" agreement with Okinawa Prefecture.
They plan to utilize 0GL's Space Jet™ at Shimojishima for astronaut training flights, zero gravity flight experience for consumers, and research and development of aerospace industry technology. Shimojishima will be 0GL's first base of operations in Asia.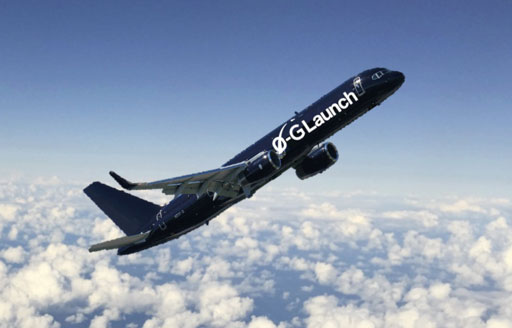 Image of high-precision zero-gravity flight by 0GL's Space Jet™
To assist 0GL's expansion in Japan, JETRO's Investment and Business Support Center in Japan (IBSC) arranged meetings with local governments (Okinawa Prefecture and Oita Prefecture).
JETRO supports your business in Japan
JETRO IBSCs are located in Japan's major business hubs and provide one-stop support and service to foreign firms seeking to set up or expand business in Japan. The centers, which provide free temporary office space, consultation with expert advisors and access to a wealth of business information, tailor support according to the specific needs and phase of development of each firm.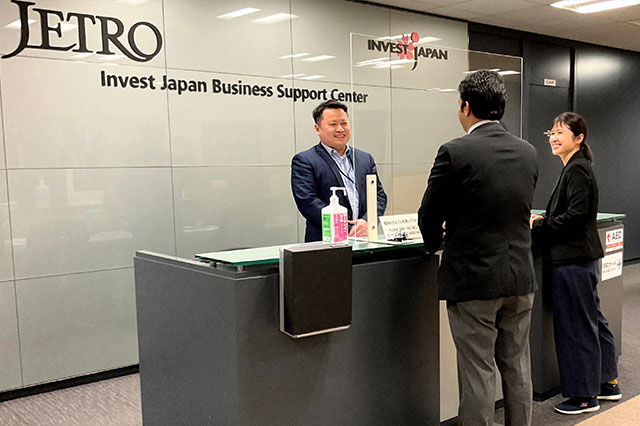 Contact Us
Investing in Japan
We will do our very best to support your business expansion into and within Japan. Please feel free to contact us via the form below for any inquiries.
Inquiry Form
JETRO Worldwide
Our network covers over 50 countries worldwide. You can contact us at one of our local offices near you for consultation.
Overseas Offices