Business Expanding

U.S. IT Company Establishes a Japanese Subsidiary, Cinter Technology Services G.K.
CINTER TECHNOLOGY

, a provider of IT technology services headquartered in Ohio, USA., has continued to expand its business since its founding in 2013. They now provide services throughout the United States, with a focus on eight major states.
As a specialist in a wide range of IT technical fields such as infrastructure engineering, collaboration engineering, and application engineering, Cinter Technology helps companies solve their technical issues and grow their businesses. By providing various services from the customer's point of view, including business analysis and consulting, management of projects and operations, and IT operation support, Cinter Technology provides the support companies need to stay competitive.
Establishment

2021/04
Destination

Kanagawa
---
ICT

USA
Through consulting, Cinter Technology's experienced team supports customers in achieving their business goals by building, managing, and operating IT systems that will maximize the potential of emerging technologies. It offers the latest communication solution services such as AR (augmented reality) and VR (virtual reality), as well as solution-based services such as ERP, EDI and e-commerce in collaboration with leading business system providers. The company also provides IT infrastructural solutions essential to business operations, such as cloud computing, cyber security assessment and analysis, and data center design.
Cinter Technology has a proven track record in the manufacturing, financial, and distribution industries. For the manufacturing industry (mainly automobile suppliers) in particular, it provides in-house developed logistics and warehouse management systems, and traceability systems (production and distribution information tracking systems), as well as and also offers management and operation services. Its strengths include its ability to reduce management costs and visualize data through the digitization of production processes, and its smooth connectivity with products from existing major software vendors.
Cinter Technology has been providing consulting services including management and operation of IT systems for Japanese companies with subsidiaries in the U.S.. In the future, it aims to provide companies operating in Japan with IT services for overseas business development, including the U.S., through services such as management analysis consulting, project management services, and multi-lingual support service desk services.
In April 2021, Cinter Technology Services G.K.

was established in Kanagawa Prefecture with the aim of acquiring new customers in Japan.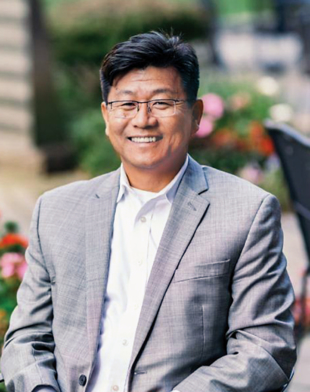 Cinter Technology Services President and CEO Yamaguchi Hiroaki
When the company established its Japanese subsidiary, JETRO Invest Japan Business Support Center (IBSC) provided information on real estate properties, arranged business meetings with local governments, rented temporary office space, provided consultation (registration, tax, labor), introduced service providers and arranged business meetings with them.
JETRO supports your business in Japan
JETRO IBSCs are located in Japan's major business hubs and provide one-stop support and service to foreign firms seeking to set up or expand business in Japan. The centers, which provide free temporary office space, consultation with expert advisors and access to a wealth of business information, tailor support according to the specific needs and phase of development of each firm.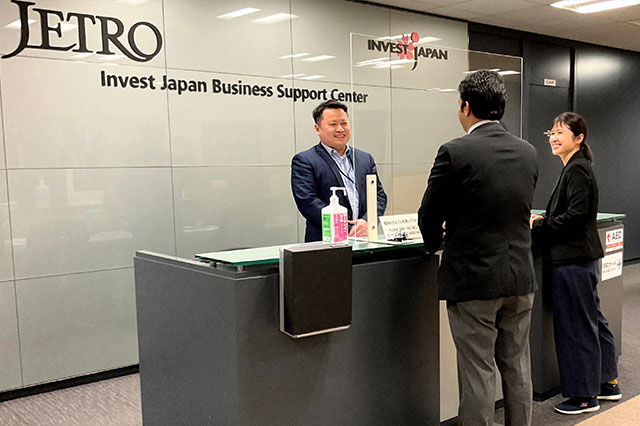 Contact Us
Investing in Japan
We will do our very best to support your business expansion into and within Japan. Please feel free to contact us via the form below for any inquiries.
Inquiry Form
JETRO Worldwide
Our network covers over 50 countries worldwide. You can contact us at one of our local offices near you for consultation.
Overseas Offices