Business Expanding

VENSYS Energy AG, a manufacturer of gearless wind turbines, establishes Japanese subsidiary
VENSYS Energy AG

was founded in 1990 in Neunkirchen (southwest Germany) to develop, manufacture, and maintain gearless wind turbines with permanent magnet synchronous generators for wind power generation. The company's wind turbines are characterized by their direct drive and patented gearless wind turbine with permanently magnet-excited synchronous generator (see note), which achieves a high level of efficiency with minimal power loss. In addition to the maintenance-saving toothed belt-driven blade pitch system developed by the company, the gearless turbine also reduces repair and maintenance costs. Already 32,700 of the company's developed wind turbines have been installed worldwide, generating 65,000 MW of electricity.
Establishment

2020/09
Destination

Tokyo
---
Environment & Energy

Germany
The wind turbine pitch system controls power output by adjusting the angle of the blades to the wind, and optimizing power generation efficiency in response to fluctuating wind power. While many companies use gearboxes to adjust the blades, Vensys has developed a pitch system that uses a toothed drive belt. The belt-based system has the advantage of being simpler in construction, less prone to vibration and interference at the top of the nacelle, and more cost-effective than using a gearbox. The process of transmitting power between the motor and the blades via a toothed belt also has the advantage of minimizing wear and improving safety, since the power is distributed over several teeth. In September 2020, Vensys established Vensys Japan K.K. in Tokyo in order to provide greater support to its customers and to further introduce the company's wind turbines.
In establishing Vensys Japan, JETRO's Investment and Business Support Center (IBSC) provided market information and consultation on registration, visa, and tax issues.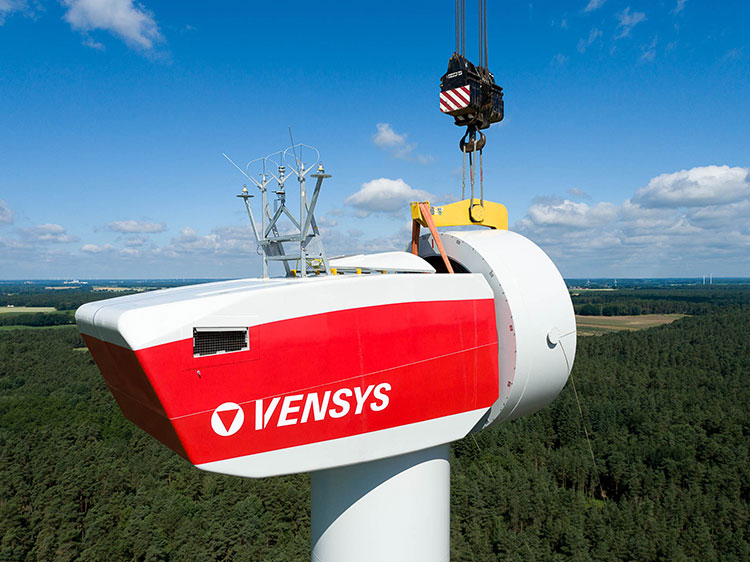 (Note)

A synchronous generator that uses permanent magnets in the field magnet, which is a magnet used to create a magnetic field, in rotating electrical machinery such as electric motors and generators. A synchronous generator is a generator that generates alternating current at a frequency determined by the rotation speed of the rotor. It has advantages such as ease of maintenance.
JETRO supports your business in Japan
JETRO IBSCs are located in Japan's major business hubs and provide one-stop support and service to foreign firms seeking to set up or expand business in Japan. The centers, which provide free temporary office space, consultation with expert advisors and access to a wealth of business information, tailor support according to the specific needs and phase of development of each firm.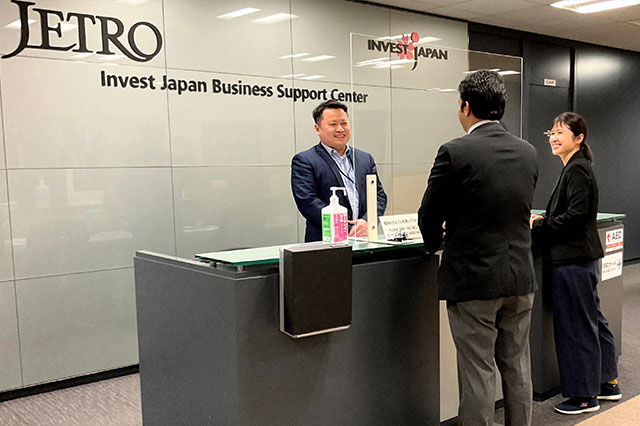 Contact Us
Investing in Japan
We will do our very best to support your business expansion into and within Japan. Please feel free to contact us via the form below for any inquiries.
Inquiry Form
JETRO Worldwide
Our network covers over 50 countries worldwide. You can contact us at one of our local offices near you for consultation.
Overseas Offices