Business Expanding

The Government of New South Wales (NSW), Australia, establishes North Asia Office in Tokyo to promote trade and investment
With a population over 8 million, NSW is Australia's most populous state and the country's economic powerhouse. Japan is the second largest trading partner for NSW, being the first for exports from NSW and third for imports to NSW (2018-2019*). Sydney, the state capital, is also Australia's most populous city, where more than 200 Japanese businesses** operate, collaborate with Australian firms, and contribute to regional jobs and creating innovation.
Sources:

*Statistics Section, Trade & Investment Economics Branch, Office of the Chief Economist, DFAT (May 2020). Australia's Trade by State and Territory 2018-19.
**Consulate-General of Japan in Sydney (July 2020)
Establishment

2022/07
Destination

Tokyo
---
Other

Australia
On 29 March 2021, Investment NSW

was established with a mandate to deliver economic and social benefits for the people of NSW by growing the state's economy to help make NSW a prosperous, inclusive and thriving global hub for business, innovation and talent. As part of the Department of Enterprise, Investment and Trade, it helps attract international investment to NSW and drive trade with key markets around the world, including Japan.
The newly opened North Asia Office in Tokyo will play a key role in building upon the already strong business and people-to-people links between NSW and North Asia (Japan and Korea) in the areas including resources and energy, food and agriculture, infrastructure, manufacturing, property development, ICT, finance, healthcare, professional services, research and education, and tourism.
Upon establishing its Japanese base, JETRO's Invest Japan Business Support Center (IBSC) lent temporary office space (IBSC Tokyo), and also played an active role in helping NSW with the establishment of its new office in Tokyo.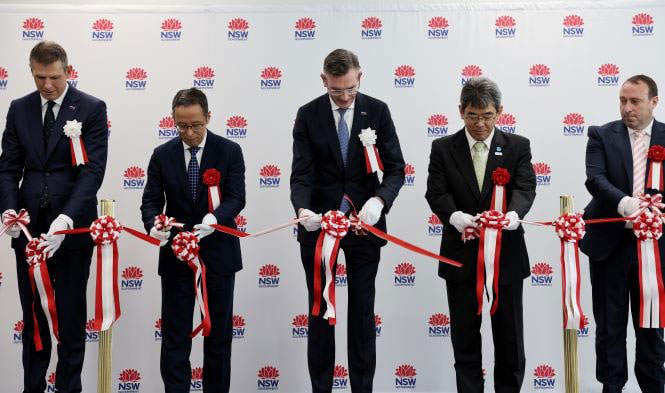 Opening Ceremony of New South Wales Government North Asia Office
JETRO supports your business in Japan
JETRO IBSCs are located in Japan's major business hubs and provide one-stop support and service to foreign firms seeking to set up or expand business in Japan. The centers, which provide free temporary office space, consultation with expert advisors and access to a wealth of business information, tailor support according to the specific needs and phase of development of each firm.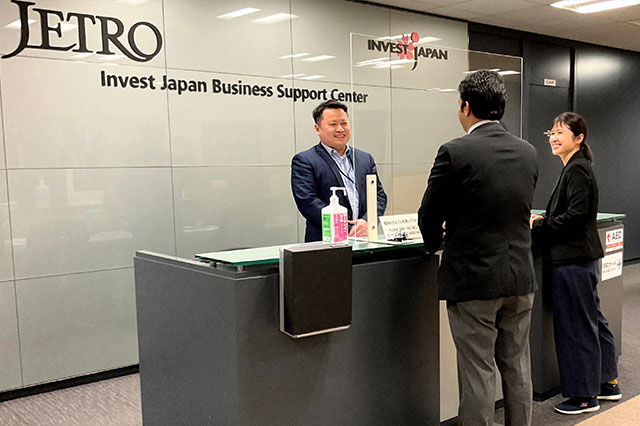 Contact Us
Investing in Japan
We will do our very best to support your business expansion into and within Japan. Please feel free to contact us via the form below for any inquiries.
Inquiry Form
JETRO Worldwide
Our network covers over 50 countries worldwide. You can contact us at one of our local offices near you for consultation.
Overseas Offices