Business Expanding

Saturday People, a Singapore-based programming school operator, establishes a Japanese subsidiary in Tokyo
Saturday People

is a Singaporean company that operates English-language and programming schools for infants and children. In the hope that children will have the opportunity to learn programming before learning at university, the company established a programming school "Saturday Kids" in Singapore, an advanced nation in STEAM education (Note¹), in 2012. Under an educational policy that respects children's self-exploration and original ideas, the company strives to train creators actively using programming, rather than passively using technology.
Since its establishment, it has taught over 8000 children between the ages of 5 and 14, implementing curriculum for learning digital literacy (Note²) to use IT tools, programming, electronic engineering, digital art, and design thinking.
In order to realize the "quality education for all" (Note³) which is stated in the Goal 4 of the United Nations Sustainable Development Goals (SDGs), the company is cooperating with Google to provide free programming classes for children who are disadvantaged in educational opportunities. In addition, outside of Singapore, the programming classes are also offered in Cambodia, Taiwan, the Philippines, and Vietnam with international support from the U.S. Agency for International Development, government agencies of various countries, and corporate sponsors. The company is working extensively with the goal of enabling children in various living environments to use technology to create a better future for themselves and for others.
Establishment

2019/03
Destination

Tokyo
---
Service

Singapore
The company established Saturday Kids Japan Co., Ltd. in Tokyo in March 2019 in response to the introduction of compulsory programming education in elementary schools in Japan from fiscal 2020. Its original curriculum is also used in schools and educational institutions in Tokyo.
Upon establishing its Japanese base, JETRO's Invest Japan Business Support Center (IBSC) lent temporary office space (IBSC Tokyo), provided consultations (registration, visa, tax, and labor), market information, business matchings, and introduced service providers (administrative scriveners, tax accountants, labor and social security attorneys, patent attorneys, and public relations agencies).
(Note¹)

An educational method that integrates five learning components of Science, Technology, Engineering, Art, and Mathematics.

(Note²)

Ability to acquire knowledge of and use digital information and communications, mainly on the Internet, as well as digital devices and software, such as PCs, smartphones and tablets that utilize these technologies.

(Note³)

Of the 17 goals of SDGs, Goal 4 "Ensure inclusive and equitable quality education and promote lifelong learning opportunities for all"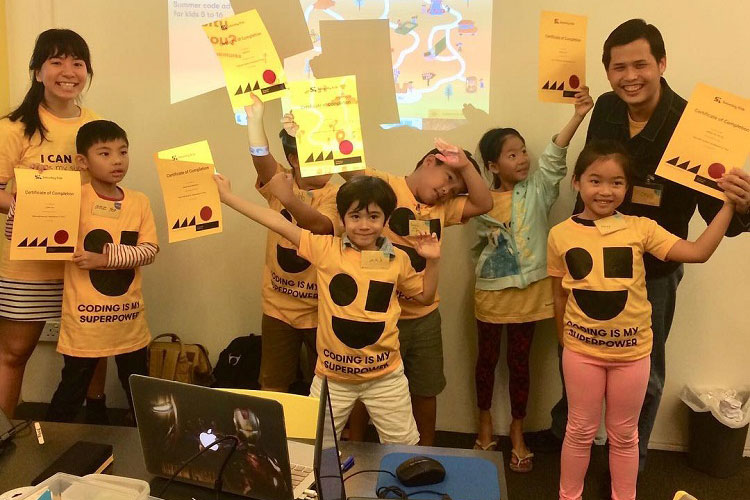 JETRO supports your business in Japan
JETRO IBSCs are located in Japan's major business hubs and provide one-stop support and service to foreign firms seeking to set up or expand business in Japan. The centers, which provide free temporary office space, consultation with expert advisors and access to a wealth of business information, tailor support according to the specific needs and phase of development of each firm.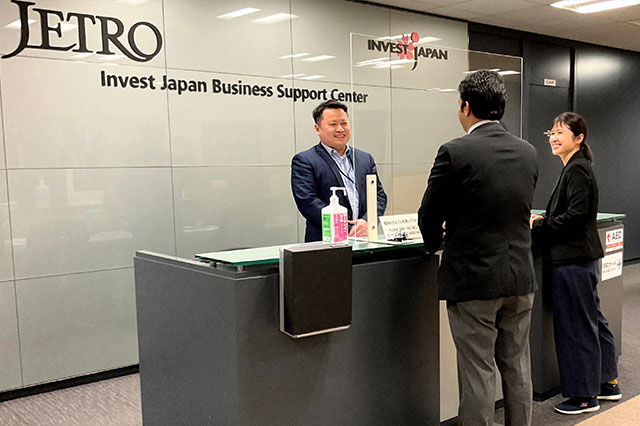 Contact Us
Investing in Japan
We will do our very best to support your business expansion into and within Japan. Please feel free to contact us via the form below for any inquiries.
Inquiry Form
JETRO Worldwide
Our network covers over 50 countries worldwide. You can contact us at one of our local offices near you for consultation.
Overseas Offices