Business Expanding

UK-based energy consultancy Xodus Group establishes a Japanese subsidiary in Tokyo
Xodus Group

is an energy consultancy headquartered in Scotland, UK. The company has a proven track record in the field of offshore wind power, and is particularly strong in the field of floating offshore wind power, having participated as a consultant in the world's first floating offshore wind farm "Hywind," off the coast of Scotland. In Scotwind (Note) announced on January 17, 2022, the company will be in charge of the fixed and floating offshore wind projects accounting for 11GW out of 25GW.
Establishment

2021/10
Destination

Tokyo
---
Environment & Energy

Service

United Kingdom
Established in 2005, the company is a wholly owned subsidiary of Subsea7, a major marine engineering company.
The company provides consulting services in renewable energy, and has bases worldwide in the UK, US, Australia, the Middle East and Africa. It has a wide range of expertise in project development, including environmental and supply chain analysis, engineering of offshore and subsea infrastructure and cables, as well as risk management and project finance, and has an extensive track record in the offshore wind markets in Europe and Asia.
Viewing the huge potential for offshore wind power in Japan, particularly floating offshore wind, the company established Xodus Group Japan K.K. in Tokyo in October 2021 as its first base in Asia. Ms. Itsuka Ogawa (photo), who previously worked for the Department for International Trade at the British Embassy in Japan where she provided advice on decarbonization projects such as offshore wind, hydrogen, and carbon capture and storage (CCUS), has been appointed as the company's Japan Country Manager. Xodus Group plans to support offshore wind power projects in Japan, as well as the growth of Japanese industries and the return of profits to local communities.
Upon establishing its Japanese base, JETRO's Invest Japan Business Support Center (IBSC) provided consultations (registration, tax, and labor), market information, and assistance in introducing service providers (administrative scriveners and tax accountant offices).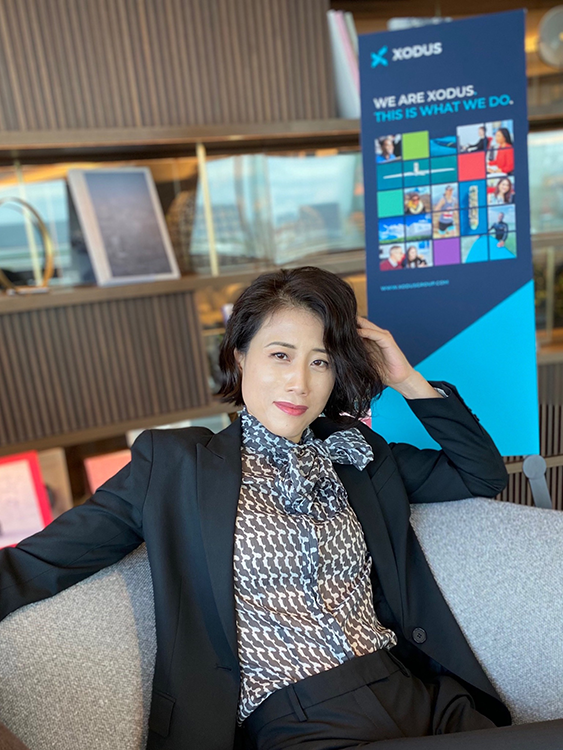 Ms. Itsuka Ogawa, The company's Japan Country Manager
(Note)

Scotwind is a bid for lease concessions of seabed areas for the development of offshore wind power projects organized by the Scottish Government Agency in the UK, which is commonly known as ScotWind.
JETRO supports your business in Japan
JETRO IBSCs are located in Japan's major business hubs and provide one-stop support and service to foreign firms seeking to set up or expand business in Japan. The centers, which provide free temporary office space, consultation with expert advisors and access to a wealth of business information, tailor support according to the specific needs and phase of development of each firm.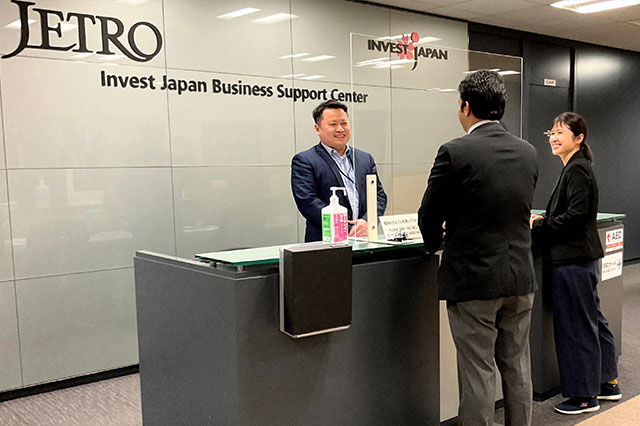 Contact Us
Investing in Japan
We will do our very best to support your business expansion into and within Japan. Please feel free to contact us via the form below for any inquiries.
Inquiry Form
JETRO Worldwide
Our network covers over 50 countries worldwide. You can contact us at one of our local offices near you for consultation.
Overseas Offices