Business Expanding

MacDermid Performance Solutions Japan K.K., a chemical manufacturer, expands its R&D base in Hiratsuka City, Kanagawa Prefecture
MacDermid Performance Solutions Japan K.K.

is a chemical manufacturer headquartered in Connecticut, USA, and its Japanese subsidiary has been established since 1988.
The company manufactures, imports, exports and sells anti-corrosion plating chemicals for plastics and metals, decorative finishes, and equipment related to surface treatment. The company's products and technologies firmly protect products ranging from consumer goods to passenger cars from the very early stages of corrosion. In addition, it complies with environmental regulations, and the same quality of chemicals can be supplied anywhere in the world.
Establishment

1988/01
Destination

Kanagawa
---
Other

Machinery & Semiconductor

USA
In 2017, the company changed the name of its Japanese subsidiary to MacDermid Performance Solutions Japan K.K. with the aim of customer development and R&D in Japan. This time, the MacDermid Enthone Industrial Solutions division invested in the expansion of R&D facilities in its own building in Hiratsuka City, Kanagawa Prefecture. The R&D facilities expanded about 2.5 times larger, and in the expanded R&D facilities, there is a facility named "Pilot Line" that includes testing equipment for checking the quality of decorative appearance, rust prevention, and functional aspects of appearance, physical properties, and corrosion resistance, which are the key factors for customers to decide whether to use the company's chemicals. The completion ceremony was held in November 2020, after which it went into full operation.
Upon establishing its Japanese base, JETRO's Invest Japan Business Support Center (IBSC) arranged interviews with the local government (Kanagawa Prefecture), provided market information (including subsidies and incentives), arranged human resource recruitment, and provided PR support.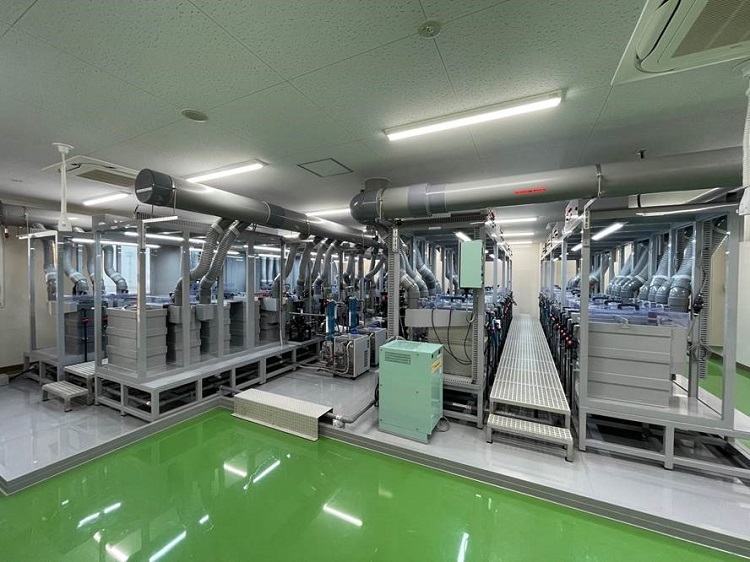 Inside the Hiratsuka Lab
JETRO supports your business in Japan
JETRO IBSCs are located in Japan's major business hubs and provide one-stop support and service to foreign firms seeking to set up or expand business in Japan. The centers, which provide free temporary office space, consultation with expert advisors and access to a wealth of business information, tailor support according to the specific needs and phase of development of each firm.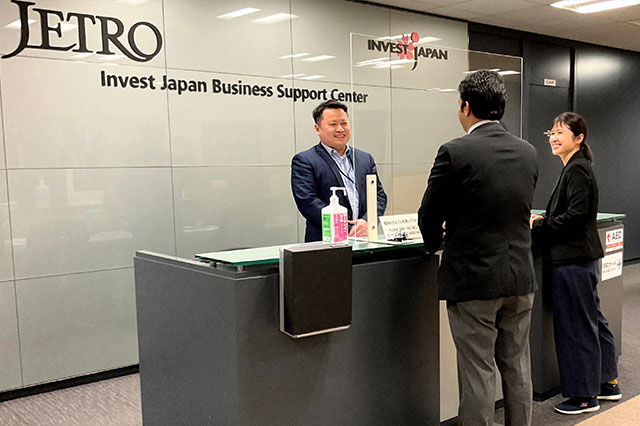 Contact Us
Investing in Japan
We will do our very best to support your business expansion into and within Japan. Please feel free to contact us via the form below for any inquiries.
Inquiry Form
JETRO Worldwide
Our network covers over 50 countries worldwide. You can contact us at one of our local offices near you for consultation.
Overseas Offices