Business Expanding

Siemens Energy K.K. selected for Green Innovation Fund project
Siemens Energy K.K., Toray Industries, Inc., Yamanashi Prefectural Enterprise Bureau, Tokyo Electric Power Company Holdings, Inc., TEPCO Energy Partner, Inc., Hitachi Zosen Corporation, Miura Co., Ltd., and Kaji Technology Corporation jointly applied for and adopted by the Green Innovation Fund project, "Hydrogen Production Project by Water Electrolysis Using Electricity Derived from Renewable Energy and Other Sources," of the Ministry of Economy, Trade and Industry and the New Energy and Industrial Technology Development Organization (NEDO). Among these eight companies, Siemens Energy is the only foreign-affiliated company.
Establishment

2020/06
Destination

Tokyo
---
Environment & Energy

Germany
They plan to jointly promote the technological development, construction, and demonstration of a PEM-type water electrolyzer*, which converts electricity from mega (large-scale) solar power plants into hydrogen energy safely and securely, at the Yonekurayama Electric Power Storage Technology Research Site in Kofu City, Yamanashi Prefecture. The equipment is in the 10 megawatt class and it is one of the largest electrolyzers in Japan.
The government has launched the Green Innovation Fund project to accelerate the current initiatives, such as the structural and demand transformation in the energy and industrial sectors and innovation through bold investment, in order to achieve the goal of "Carbon Neutrality by 2050." A fund of 2 trillion yen fund will be established in NEDO, and after sharing ambitious and specific goals between the public and private sectors, continuous support will be provided for 10 years to companies and organizations that address these goals as business challenges, from R&D/demonstration to social implementation.
Siemens Energy

(headquartered in Munich, Bavaria, Germany) is one of the world's leading energy technology companies. The company works with its customers and partners on energy systems for the future, thus supporting transition to a more sustainable world. With its portfolio of products, solutions and services, Siemens Energy covers almost the entire energy value chain-from power generation and transmission to storage. The portfolio includes conventional and renewable energy technology, such as gas and steam turbines, hybrid power plants operated with hydrogen, and power generators and transformers. More than 50 percent of the portfolio has already been decarbonized. A majority stake in the listed company Siemens Gamesa Renewable Energy (SGRE) makes Siemens Energy a global market leader for renewable energies. An estimated one-sixth of the electricity generated worldwide is based on technologies from Siemens Energy. Siemens Energy employs around 91,000 people worldwide in more than 90 countries and generated revenue of around €28.5 billion in fiscal year 2021.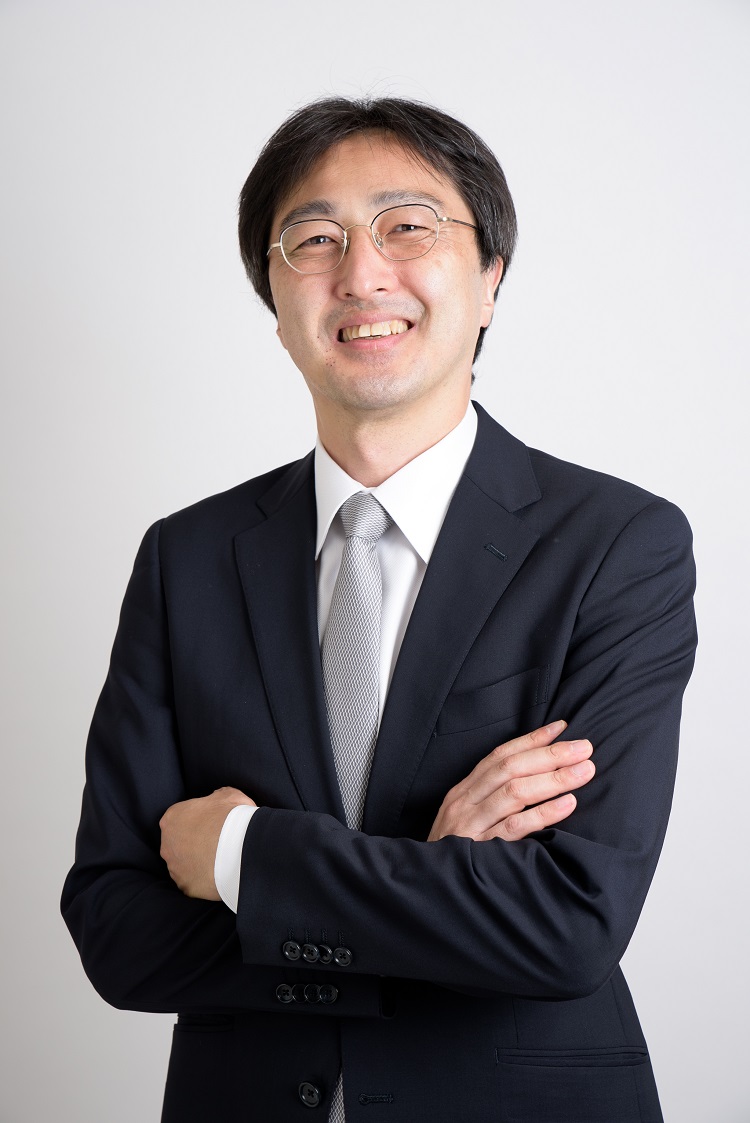 Managing Director Mr.YASUHIKO OTSUKI
The company and Toray have entered into a partnership to create green hydrogen production technology with PEM-type water electrolysis, by utilizing the hydrogen/fuel cell-related technologies and businesses of the two companies. The Green Innovation Fund project is also part of establishing this partnership.
By participating in this fund project and forming a consortium, Siemens Energy aims to realize the production, supply, integration into the electricity market and commercialization of "green hydrogen," which will further use electricity from renewable energy sources. Utilizing this fund, the company will work to increase the size of electrolyzers and further reduce the costs, and in the future, expand the introduction of this equipment to countries and regions around the world, aiming to contribute to the realization of a carbon neutral society.
*

This is water electrolysis using a solid polymer membrane (Polymer Electrolyte Membrane) that can move the nuclei of hydrogen and has the features of high flexibility for fluctuating power and relatively easy compactness.
JETRO supports your business in Japan
JETRO IBSCs are located in Japan's major business hubs and provide one-stop support and service to foreign firms seeking to set up or expand business in Japan. The centers, which provide free temporary office space, consultation with expert advisors and access to a wealth of business information, tailor support according to the specific needs and phase of development of each firm.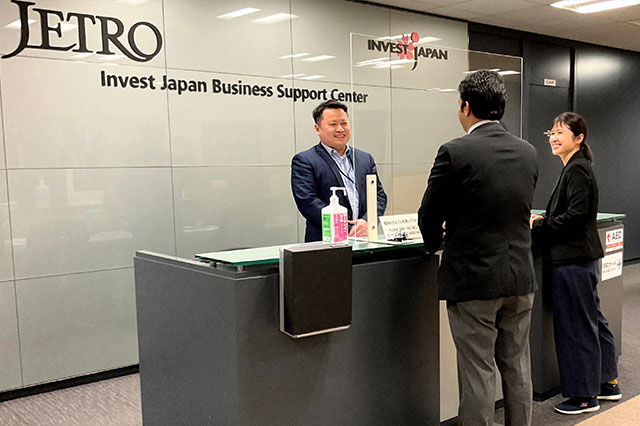 Contact Us
Investing in Japan
We will do our very best to support your business expansion into and within Japan. Please feel free to contact us via the form below for any inquiries.
Inquiry Form
JETRO Worldwide
Our network covers over 50 countries worldwide. You can contact us at one of our local offices near you for consultation.
Overseas Offices