Business Expanding

HENNECKE, a German manufacturer of polyurethane processing machines, establishes a Japanese subsidiary in Tokyo
Hennecke GROUP

is an industrial machinery manufacturer headquartered in North Rhine-Westphalia (Sankt Augustin), Germany, and manufactures machines and develops systems for processing polyurethane. The company has its own production plants in Germany, China and the U.S. and employs about 750 people worldwide. It has group companies in 13 locations around the world and partnerships with distributors in more than 100 countries and regions.
Establishment

2019/01
Destination

Tokyo
---
Machinery & Semiconductor

Germany
Shortly after its founding in 1945, the company introduced the world's first system to mix polyol and polyisocyanate, components of polyurethane, under high pressure, and laid the foundation for high-quality products and effective use of raw materials. Research and development have a high priority at Hennecke. This is reflected by the fact that the company owns more than 200 patents worldwide since its foundation. For example, it has developed the PUR-CSM technology for processing urethane products by spraying.
Each year, the company's continuous production lines process hundreds of thousands of tons and thus a large proportion of the world's polyurethane raw materials, which are used, for example, in molded foam applications (Note1) to produce car seats and automotive interior elements as well as in many other applications such as flexible foam and insulation materials.
In addition, the company produces a wide range of manufacturing machinery such as high/low-pressure injectors, mix heads, sandwich panel lines (Note²), slab stock lines (Note³), spray processing lines, pentane mixing equipment, etc., which has contributed to technological progress in the field of polyurethane processing for more than half a century.
In January 2019, the company established Hennecke Machinery Japan K.K. in Tokyo with the aim of expanding sales in Japan.
Upon establishing its Japanese base, JETRO's Invest Japan Business Support Center (IBSC) provided consultations (registrations and labor), information (market, regulations and laws) and introduced service providers (recruitment agencies).
(Note¹)

A manufacturing method in which urethane liquid is injected into a mold to be completed and foamed and molded in a short time.

(Note²)

A manufacturing method in which urethane liquid is directly injected and foamed between metal or wood panels to form a three-layer sandwich structure.

(Note³)

Flexible polyurethane foam produced by continuous or discontinuous foaming lines.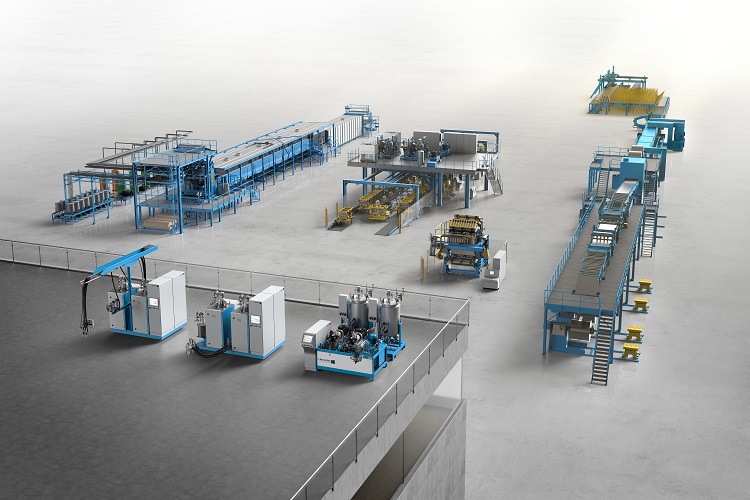 JETRO supports your business in Japan
JETRO IBSCs are located in Japan's major business hubs and provide one-stop support and service to foreign firms seeking to set up or expand business in Japan. The centers, which provide free temporary office space, consultation with expert advisors and access to a wealth of business information, tailor support according to the specific needs and phase of development of each firm.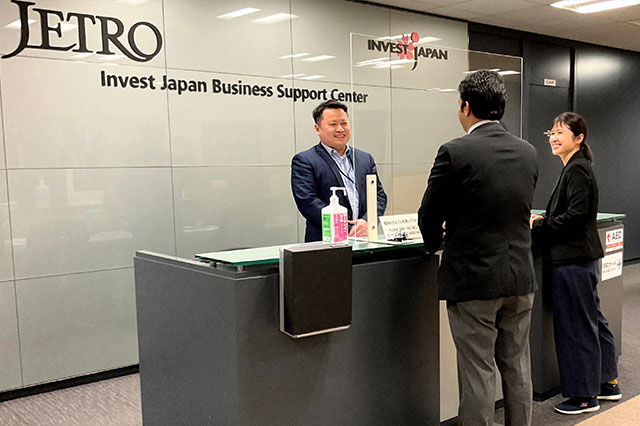 Contact Us
Investing in Japan
We will do our very best to support your business expansion into and within Japan. Please feel free to contact us via the form below for any inquiries.
Inquiry Form
JETRO Worldwide
Our network covers over 50 countries worldwide. You can contact us at one of our local offices near you for consultation.
Overseas Offices