Business Expanding

WEISS GmbH, a German Factory Automation Solution Provider, establishes a Japanese subsidiary in Kanagawa Prefecture
WEISS

, headquartered in Buchen, Baden-Württemberg, Germany, manufactures and provides factory automation equipment & solutions for automotive, mechanical and plant engineering, life science and electronics industries. Established in 1967, the company has about 500 employees in 17 global locations, including manufacturing, sales and service locations in Europe, the Americas, and Asia.
Since its foundation, the company has been manufacturing and selling rotary indexing tables (Note), its current mainstay product. It is regarded as one of the world's leading companies in this field, boasting a high level of technology backed by its proprietary patented technology.
In addition to its mainstay rotary indexing tables, the company offers a wide range of products, including linear transfer systems and handling units, providing quick and accurate rotational, linear, and free positioning operations in manufacturing lines. Its products are used in a wide range of fields, including body welding and assembly lines for automobiles, battery production lines for electric vehicles (EVs), and also semiconductor and electrical/electronic component production lines, and life sciences.
Establishment

2019/10
Destination

Yokohama city , Kanagawa
---
Machinery & Semiconductor

Germany
In October 2019, the company established WEISS Japan in Yokohama City, Kanagawa Prefecture, with the aim of acquiring new customers and responding to existing customers by offering after sales support. The formation of the subsidiary is part of the company's efforts to foster long-term partnerships and provide customer support and customized Factory Automation solutions to the Japanese OEMs, end-users, system integrators and line builders.
Upon establishing its Japanese base, JETRO's Invest Japan Business Support Center (IBSC) provided information on the market, regulations and systems, subsidies and incentives and arranged meetings with local governments.
(Note)

A product used for precise positioning of parts by placing and rotating a part on it.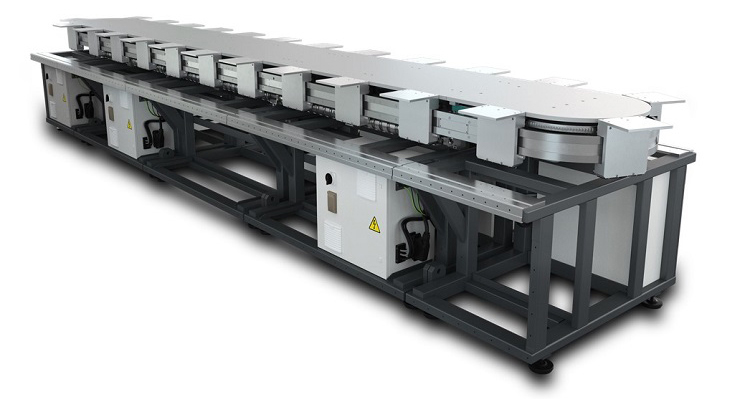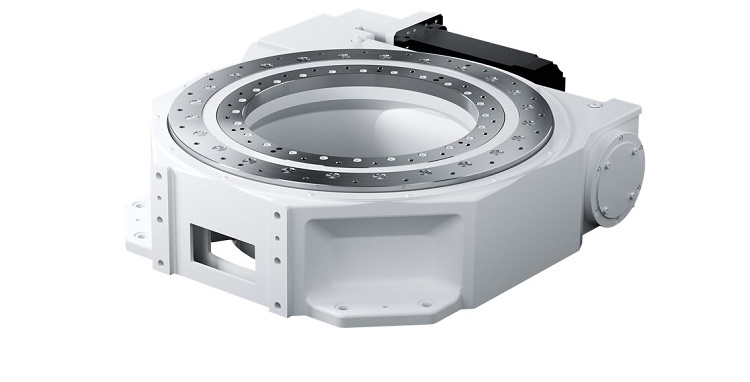 JETRO supports your business in Japan
JETRO IBSCs are located in Japan's major business hubs and provide one-stop support and service to foreign firms seeking to set up or expand business in Japan. The centers, which provide free temporary office space, consultation with expert advisors and access to a wealth of business information, tailor support according to the specific needs and phase of development of each firm.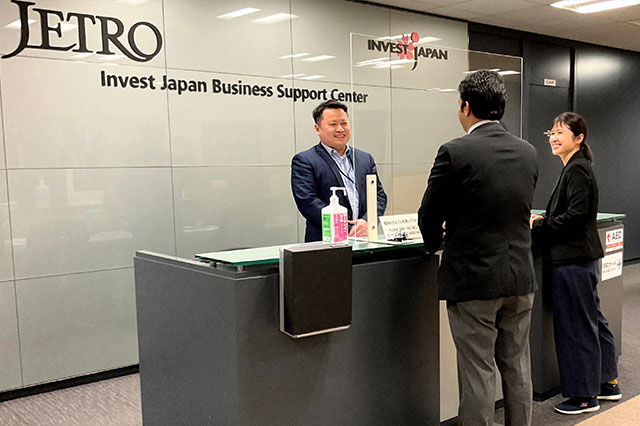 Contact Us
Investing in Japan
We will do our very best to support your business expansion into and within Japan. Please feel free to contact us via the form below for any inquiries.
Inquiry Form
JETRO Worldwide
Our network covers over 50 countries worldwide. You can contact us at one of our local offices near you for consultation.
Overseas Offices