Business Expanding

Beyond Limits, Inc., a developer of cognitive AI solutions, establishes a Japanese subsidiary in Tokyo
Beyond Limits, Inc.

, a startup company headquartered in California, U.S.A., was founded in 2014.
Cognitive AI (*) solutions developed by Beyond Limits, Inc. is a unique combination of symbolic AI that enables human-like reasoning and explanation, in addition to conventional numerical AI such as machine learning technology, to accelerate business efficiency. In other words, a technology can provide highly transparent and accountable AI and lead to better decisions by equipping it with human-like learning, thinking, decision-making, and crisis management abilities.
The company's technology is used in a wide range of fields, including energy, finance, and healthcare. Recently, application opportunities have been found particularly in industries related to sustainability (SDGs) and preventive measures against COVID-19.
Establishment

2021/03
Destination

Tokyo
---
ICT

Service

USA
In March 2021, BEYOND LIMITS LLC was established as a sales base in Tokyo with the purpose of strengthening the customer support system and developing new customers.
Upon establishing the company's Japanese base, JETRO's Invest Japan Business Support Center (IBSC) arranged meetings with local governments (Aichi Prefecture and Nagoya City) and introduced service providers (administrative scriveners, certified tax accountants, and labor and social security attorneys).
(*)

A system in which a computer does not simply process instructions given by a person automatically, but presents materials to support human decision-making by reasoning like a human, based on empirical knowledge through machine learning.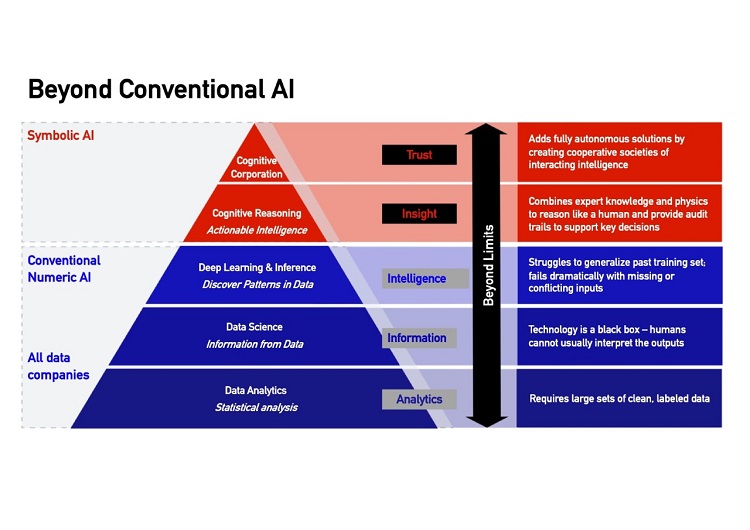 JETRO supports your business in Japan
JETRO IBSCs are located in Japan's major business hubs and provide one-stop support and service to foreign firms seeking to set up or expand business in Japan. The centers, which provide free temporary office space, consultation with expert advisors and access to a wealth of business information, tailor support according to the specific needs and phase of development of each firm.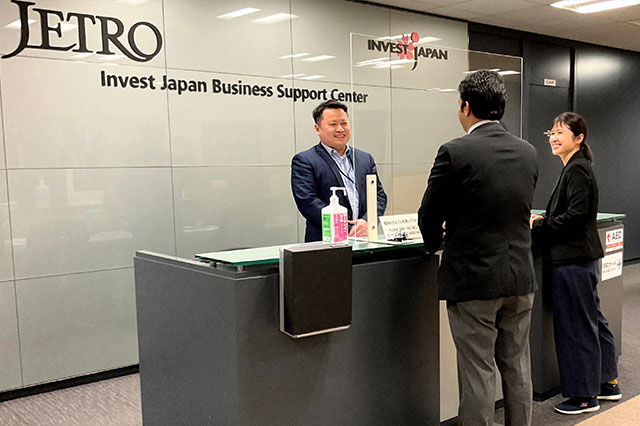 Contact Us
Investing in Japan
We will do our very best to support your business expansion into and within Japan. Please feel free to contact us via the form below for any inquiries.
Inquiry Form
JETRO Worldwide
Our network covers over 50 countries worldwide. You can contact us at one of our local offices near you for consultation.
Overseas Offices