Latest Updates

Taiwan ONWARD SECURITY CORPORATION establishes a Japanese subsidiary in Tokyo
Onward Security Corp

is a total IoT cybersecurity solution provider established in Taiwan in 2014. It provides cybersecurity solutions for connected devices to domestic and overseas customers. The company also tests and assesses its customer products' security weakness at cybersecurity laboratories that have acquired ISO 17025 accreditation, an international standard for testing laboratory.
The company's HERCULES SecFlow supports customers in realizing a secure and speedy software development process by providing appropriate cybersecurity solutions for all product development phases, from defining product requirements to design, development, and testing. The company's HERCULES SecDevice is an automated vulnerability assessment tool designed for connected products that can quickly detect cybersecurity vulnerabilities. It has been patented in the U.S., Japan, and Taiwan, and has also received several worldwide awards for cybersecurity management systems, including Info Security Products Guide 2020 (Global Excellence Gold), Cybersecurity Excellence Awards Winner 2020, InfoSec Awards Winners 2020, and IT World Awards 2020 Gold.
In terms of testing and assessing product security, the company has been only certified as an accredited laboratory responsible for cybersecurity in Asia by CTIA, an industry group for wireless communications in the U.S. It is supporting customers in acquiring CTIA certification in Asia by conducting cybersecurity tests of IoT products. The company is also Taiwan's only cybersecurity laboratory certified by Amazon Alexa to perform cybersecurity assessments for IoT device manufacturers before launching their products equipped with Alexa Voice Service (AVS).
To strengthen its business development in Japan, the company established ONWARD SECURITY JAPAN K.K. in Tokyo in April 2020.
Upon establishing a Japanese subsidiary, JETRO's Invest Japan Business Support Center (IBSC) provided consulting (tax and registration) and referrals to service providers (real estate companies, recruitment agencies, and office goods rental companies).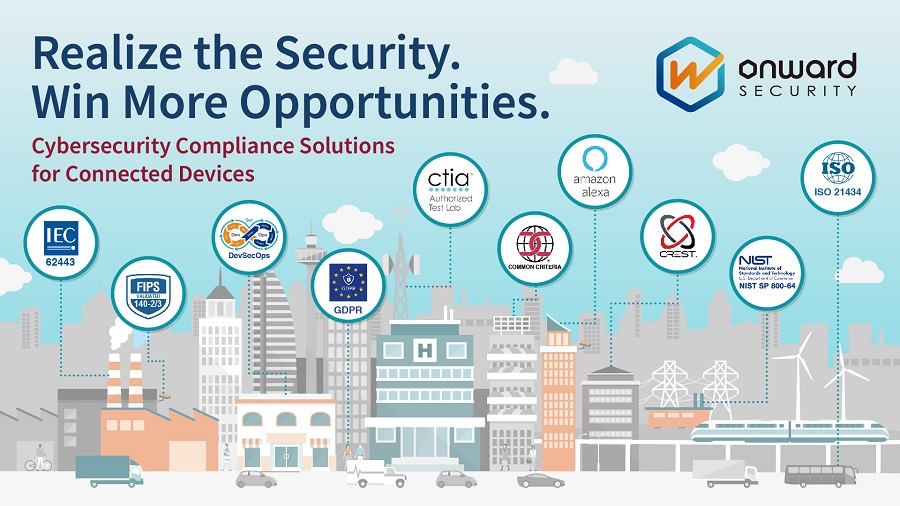 Contact Us
Investing in Japan
We will do our very best to support your business expansion into and within Japan. Please feel free to contact us via the form below for any inquiries.
Inquiry Form
JETRO Worldwide
Our network covers over 50 countries worldwide. You can contact us at one of our local offices near you for consultation.
Overseas Offices