Latest Updates

Hong Kong digital transformation company Global Digital MOJO establishes corporation in Osaka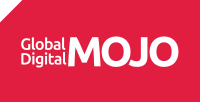 Global Digital MOJO (a trading name of Mojo Innovations Limited)

has its headquarter in Hong Kong. The company was founded in 2009 and has 50 employees around the world. Global Digital MOJO offers an end-end service to clients who want to enter new markets (especially start-ups and SMEs), innovate digital transformation strategies, disruptive O2O brands, product and services, O2O marketing campaigns and develop cutting-edge corporate training and education.
In addition to its Hong Kong headquarters, Global Digital MOJO has offices in India (Mumbai, and soon in Bangalore), Spain (Barcelona), Taiwan (Taichung) and Mexico (Mexico City).
The company established Global Digital MOJO Co., Ltd. in Osaka in August 2018 as a subsidiary to expand the Japanese business that the Hong Kong headquarters had developed remotely since 2010. The company provides MOJO services for Japanese companies to expand to overseas markets and attract international customers, and also for overseas companies to enter the highly competitive Japanese market or collaborate with Japanese partners and investors.
Since 2018, Global Digital MOJO has been conducting business in the Kyoto Smart City Expo with Kyoto Prefecture, conducted MBA courses with Globis University (Tokyo), and made alliances and projects with the Keihanna Science City (Advanced Telecommunications Research Institute, Kansai Research Institute) as well as completing successful work for international clients aiming at the Japanese market such as Catalonia Tourism Agency (Spain) and Berlucchi and Sons (Italy).
To assist with the establishment of Global Digital MOJO in Japan, the JETRO Invest Japan Business Support Center (IBSC) introduced service providers and supported the opening of a corporate bank account.
Contact Us
Investing in Japan
We will do our very best to support your business expansion into and within Japan. Please feel free to contact us via the form below for any inquiries.
Inquiry Form
JETRO Worldwide
Our network covers over 50 countries worldwide. You can contact us at one of our local offices near you for consultation.
Overseas Offices