Latest Updates

Genmab, a biotech company that develops antibody drugs, establishes a Japanese subsidiary in Tokyo
Headquartered in Denmark, Genmab

is a global biotechnology company specializing in developing antibody drugs for cancer treatments. It has a large, state-of-the-art research center in the Netherlands and is committed to creating and developing innovative products. Clinical development is underway on a global scale.
With its corporate philosophy consisting of four core values - "Innovative," "Determined," "Integrity," and "Collaborative," Genmab is focusing on developing innovative and differentiated antibody therapeutics for improving the lives of cancer patients.
The company has been expanding business by licensing its antibody products. In January 2019, it established a Japanese subsidiary in Tokyo to shift towards developing and marketing drugs in-house. It is currently focused on the clinical development of several therapeutic products and applications in the field of solid tumors and hematological cancers, and establishing commercialization structure.
Upon establishing the company in Japan, JETRO's Invest Japan Business Support Center (IBSC) provided market information and consultation (labor).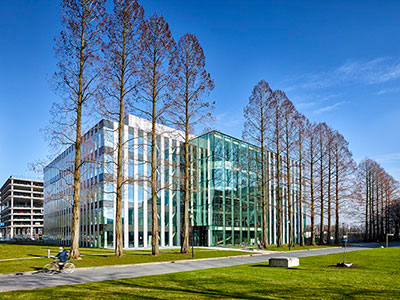 R&D Center
Contact Us
Investing in Japan
We will do our very best to support your business expansion into and within Japan. Please feel free to contact us via the form below for any inquiries.
Inquiry Form
JETRO Worldwide
Our network covers over 50 countries worldwide. You can contact us at one of our local offices near you for consultation.
Overseas Offices