Latest Updates

Johnson & Johnson Innovation launches research incubation program in Japan
In January 2020, Johnson & Johnson Innovation

, Division of Johnson & Johnson (China) Investment Ltd., launched the "World Without Disease Call-for-Proposal" together with Janssen Research & Development, LLC; Shonan Health Innovation Park (Shonan iPark); and Takeda Pharmaceutical Company, Ltd.
Areas of focus for research include healthy aging, infant/child health, lung cancer, myopia and neuroscience. In these areas, the company calls for participation of start-ups, academia, research institutes and companies aiming to commercialize and/or develop practical applications for consumer products, novel therapies, diagnostics, neutraceutical medical devices and/or digital health technologies.
Up to five awardees (teams and individuals) will receive research grant funding (model case: JPY 10,000,000 per year for 3 years), incubation space at Shonan iPark for up to three years and mentorship from experts at sponsoring companies.
Applications will be accepted from January until 31 March 2020. After the first selections, awardees (companies and organizations) will be announced in June 2020.
For details and applications, please see the website below.
Shonan Health Innovation Park

Johnson & Johnson Innovation promotes innovation around the world and works in collaboration with entrepreneurs to develop the global healthcare ecosystem. It provides scientists, entrepreneurs and startups with one-stop access across the pharmaceutical, medical device and consumer health companies of Johnson & Johnson.
Through its regional innovation centers, JLABS incubators, JJDC (its strategic venture capital arm) and business development teams, the company connects with innovators and facilitates innovation to address unmet needs for patients.
In addition to North America and Europe, Johnson & Johnson Innovation also has extensive experience in business incubation through JLABS @ Shanghai, just opened in June 2019, and partnering offices across Asia Pacific.
To assist with the establishment of the company's research incubation program in Japan, the JETRO Invest Japan Business Support Center (IBSC) provides information on local government incentives and business matching. It also introduces a local government and supports publicity and PR.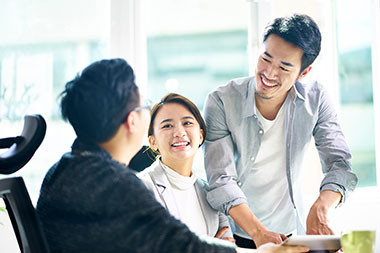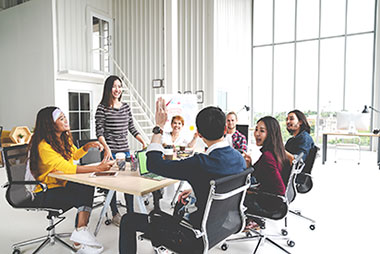 Contact Us
Investing in Japan
We will do our very best to support your business expansion into and within Japan. Please feel free to contact us via the form below for any inquiries.
Inquiry Form
JETRO Worldwide
Our network covers over 50 countries worldwide. You can contact us at one of our local offices near you for consultation.
Overseas Offices