Latest Updates

Progenicyte, University of Central Florida, School of Medicine spinoff venture company and a developer of stem cell regenerative medicine establishes a Japanese corporation in KOBE Biomedical Innovation Cluster
Progenicyte

was established to commercialize therapeutic compounds and cutting edge medical technologies (over 60 patents and patent-pending with 28 granted international patents) developed by Dr. Kiminobu Sugaya, Professor and Head of the Neuroscience at Burnett School of Biomedical Science, College of Medicine, University of Central Florida. Currently, the company is focusing the commercialization of 'KS-217' , a regenerative drug for treating neurodegenerative diseases, including Alzheimer's and Parkinson's diseases by increasing endogenous-neutral stem cells in the brain.
'KS-217' may become a new therapeutic measure for neurological disorders, which are considered difficult to treat. The drug based regeneration therapy stands out as it can be orally administered and does not require cell culture or surgery, which are always associated with other cell therapies. It is confirmed to be highly effective in animal models without any side effect. In addition, it has been demonstrated that 'KS-217' also increases endogenous mesenchymal stem cells. Thus, it can be locally applied to increase hair growth and rejuvenation of skin, and also regenerate cornea and treat bone fractures without transplantation of the cells.
In January 2020, Progenicyte established Progenicyte Japan Co., Ltd

as the first of its overseas base in the KOBE Biomedical Innovation Cluster in Hyogo Prefecture. The company is aiming to widely distribute benefits of their technologies to the society by seeking Japanese partners, who wish to invest in the company or conduct joint ventures with the company for their commercialization.
Progenicyte Japan Co., Ltd is thriving to contribute to improve the quality of life for the patients and their families in 'The era of 100 years life span' by marketing 'KS-217' and other new medical technologies developed in the university, and licensing their patents.
The JETRO Invest Japan Business Support Center (IBSC) assisted the establishment of Progenicyte Japan Co., Ltd by providing a temporary office space, consultations on the registration, opportunities for business matching, information of the market, support on their public relation activities, and introduction to the local governments.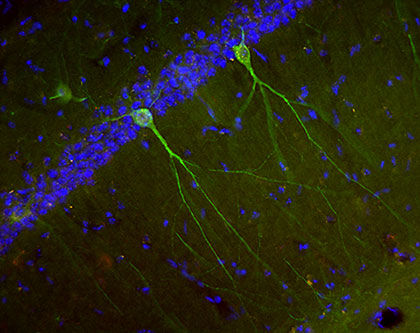 Contact Us
Investing in Japan
We will do our very best to support your business expansion into and within Japan. Please feel free to contact us via the form below for any inquiries.
Inquiry Form
JETRO Worldwide
Our network covers over 50 countries worldwide. You can contact us at one of our local offices near you for consultation.
Overseas Offices