Latest Updates

NanoGraf Corporation, which develops materials for next-generation lithium-ion batteries, has begun manufacturing in collaboration with a Japanese company
NanoGraf Corporation

(formerly SiNode Systems, Inc.), founded in Illinois, the U.S. in 2018, is a startup company spun out of a team working with Northwestern University and Argonne National Laboratory to develop materials for next-generation lithium-ion batteries. The company was established as a joint venture with JNC Corporation, a Japanese chemical manufacturer, who had invested in its predecessor company SiNode.
The company researches and develops silicon-based anode material additives, which increase the capacity and extend the lifespan of lithium-ion secondary batteries after many charge/discharge cycles. Conventional lithium-ion batteries suffer from capacity losses after about 300 charge/discharge cycles resulting from the destruction of the molecular structure. Using its proprietary technology to wrap silicon particles with graphene (note), the company has succeeded in extending the battery life to 800 charge/discharge cycles.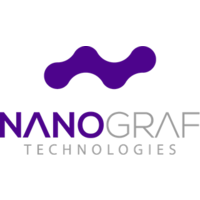 In summer 2019, NanoGraf began producing 10 tons of silicon-graphene anode materials annually at JNC's Chiba Ichihara Plant. The company plans to start mass production in 2021. The mass production will contribute not only to the company's supply within Japan but also to exports to the Asian region.
Upon establishing its Japanese base, the JETRO Invest Japan Business Support Center (IBSC) provided market information and PR support.
(NOTE) Graphene is a sheet of carbon atoms bound together like a mesh. Because of its extreme thinness with a thickness of about 1 nanometer, (nano is one billionth of a meter), high heat resistance, and flexibility, graphene is a new material in the limelight as a substitute for silicon or metals.
Contact Us
Investing in Japan
We will do our very best to support your business expansion into and within Japan. Please feel free to contact us via the form below for any inquiries.
Inquiry Form
JETRO Worldwide
Our network covers over 50 countries worldwide. You can contact us at one of our local offices near you for consultation.
Overseas Offices