Latest Updates

Hair O'right International Corporation, a Taiwanese green tech company, establishes a Japanese subsidiary
The Taiwanese Hair O'right International Corporation

is a green brand company that conducts R&D, manufacturing, and sales of sustainable products that do not use hazardous heavy metals or chemicals.
The company uses 100% biodegradable bottles made from starch extracted from vegetables and fruits for its products. The bottle contains seeds (acacia or Arabica coffee) in the base. If the bottle is buried in the soil, it will biodegrade and return to the earth in one year. The bottle becomes a nutrient for the soil, and its embedded seeds sprout and eventually grow into trees. It is an innovative and earth-friendly 100% eco-bottle. It is an advanced technology for realizing biomass recycling and contributing to developing a Circular Economy.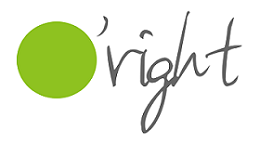 In May 2019, the company established O'right International (Japan) Corporation Limited in Tokyo as a marketing and sales base.
Upon establishing the company's Japanese base, JETRO's Invest Japan Business Support Center (IBSC) provided IBSC temporary office rentals and consultation (registration, tax, and labor) and introduced service providers (banks and real estate agencies).
Yurakuchou shop
Contact Us
Investing in Japan
We will do our very best to support your business expansion into and within Japan. Please feel free to contact us via the form below for any inquiries.
Inquiry Form
JETRO Worldwide
Our network covers over 50 countries worldwide. You can contact us at one of our local offices near you for consultation.
Overseas Offices