Latest Updates

German developer and manufacturer of sensors and measurement devices Micro-Epsilon Messtechnik GmbH & Co. KG establishes corporation in Osaka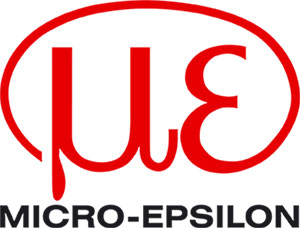 Micro-Epsilon Messtechnik GmbH & Co. KG,

founded in Germany in 1968, manufactures and sells high precision displacement sensors, infrared temperature sensors, color sensors and dimensional measurement devices and systems for industrial applications. It offers the largest range of high precision displacement sensors and systems.
Whether the field is research and development, manufacturing automation or machine building, Micro-Epsilon offers solutions that meet the specific requirements of the individual measurement task.
Regarding products common in general industry, the company launched the world's smallest laser triangulation sensor, with a 500 millimeter measuring range, in April 2017. Its innovative design and functionality was recognized with the Red Dot Award Industrial Design in 2016.
The laser triangulation sensors are contributing to the improvement of productivity in Japan, being used in sorting tasks, warehouse management as well as automation, robotics, the wood industry, the medical field, laser engraving equipment and mechanical and electronics manufacturing.
In addition, Micro-Epsilon has received worldwide patents for its blue laser sensor. The technology provides stable and precise measurement results in adverse conditions.
Micro-Epsilon Japan Co., Ltd. was established in Suita, Osaka, to expand sales and support customers in Japan in October 2019.
To assist with the establishment of the company's base in Japan, the JETRO Invest Japan Business Support Center (IBSC) provided temporary office space, consultation on tax, registration, and support in opening a bank account. It also introduced service providers (real estate companies, personnel agencies, accounting offices and an administrative scriveners).
Contact Us
Investing in Japan
We will do our very best to support your business expansion into and within Japan. Please feel free to contact us via the form below for any inquiries.
Inquiry Form
JETRO Worldwide
Our network covers over 50 countries worldwide. You can contact us at one of our local offices near you for consultation.
Overseas Offices