Latest Updates

US provider of training data for machine learning DefinedCrowd establishes company in Tokyo
DefinedCrowd

is a startup headquartered in Seattle, USA established in 2015. Currently the company has 70 employees and an R&D center in Portugal.
When developing as well as installing artificial intelligence (AI), high-quality training data for machine learning is required in the fields of imaging, natural language and audio communication to improve accuracy. Meanwhile, optimizing the accompanying components such as data collection, arrangement, tagging and annotation involve significant time and costs, while also requiring experience. The crowdsourcing community "Neevo," which is managed by DefinedCrowd, has 100,000 experienced members of 53 countries registered capable of providing support in over 70 languages, allowing the provision of high-quality training data to customers in a short time. The company already has several customers in Japan including major global companies.
While Japan boasts world-class ICT infrastructure, it has fallen behind in terms of utilizing the enormous amount of data held by companies due to a lack of IT-related human resources. Anticipating high demand for their service, the provider established DefinedCrowd Japan Corporation in Tokyo in February 2018 to maintain relations with existing customers while expanding its customer base.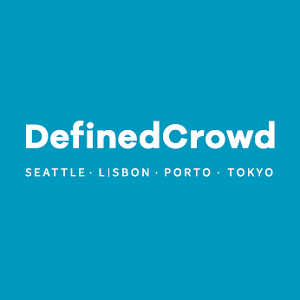 To assist with the establishment of the company's base in Japan, the JETRO Invest Japan Business Support Center (IBSC) provided consultation (on registration, visa, tax and labor matters) and referred a certified legal specialist for company registration.
Contact Us
Investing in Japan
We will do our very best to support your business expansion into and within Japan. Please feel free to contact us via the form below for any inquiries.
Inquiry Form
JETRO Worldwide
Our network covers over 50 countries worldwide. You can contact us at one of our local offices near you for consultation.
Overseas Offices