Latest Updates

Jordanian intellectual property rights registration service provider Abu-Ghazaleh Intellectual Property (AGIP) establishes representative office in Osaka
Headquartered in Jordan, Abu-Ghazaleh Intellectual Property (AGIP)

delivers services for filing applications for registration of intellectual property rights such as trademarks, patents, industrial designs, copyrights. It currently has 2,000 employees. The company is an affiliated business of the Talal Abu-Ghazaleh Global, which engages in providing consultation for the audit, evaluation, management and real estate industries.

AGIP was established in Kuwait in 1972, under the name of TMP Agents in a time when intellectual property protection was still in its early stages of development in the Arab region. Since its establishment, AGIP has worked closely with Arab governments and multilateral organizations to improve the infrastructure of intellectual property in the region. AGIP has offices throughout Arab countries as well as in India, Turkey, Pakistan, Cyprus, China, Afghanistan, Russia, Iran, and Nigeria.
The company set up a representative office in Osaka City in April 2018 to conduct market research and strengthen the relationship with its existing clients in Japan.
To assist with the establishment of the company's base in Japan, the JETRO Invest Japan Business Support Center (IBSC) provided temporary office space and (consultation on tax and labor matters) and referral to a local service office agent.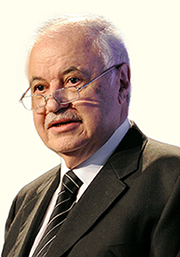 Contact Us
Investing in Japan
We will do our very best to support your business expansion into and within Japan. Please feel free to contact us via the form below for any inquiries.
Inquiry Form
JETRO Worldwide
Our network covers over 50 countries worldwide. You can contact us at one of our local offices near you for consultation.
Overseas Offices