Latest Updates

Socially-contributive Singaporean accelerator ImpacTech establishes corporation in Tokyo
Founded in Singapore in 2015, ImpacTech

is a unique global accelerator that provides programs empowering technological startups focused on developing innovative hardware, software or engineering solutions to tackle large-scale social challenges.
The business of its supported enterprises' ranges from wireless recharging services for robots and electric vehicles to online medical care consultation services for parents. ImpacTech sets milestones (intermediate target points) which are compatible with the character of the client and offers opportunities such as workshops, pitching sessions and business matching to achieve them. It also provides industry-specific mentorship and support in procuring capital.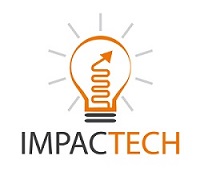 In addition to its headquarters in Singapore, ImpacTech operates in countries and regions such as Thailand and Israel. ImpacTech Japan was founded in Japan in October 2018 with the aim of supporting tech-based socially-contributive startups and establishing a global startup community. It will launch the accelerator program "The Nippon Foundation Social Change Makers" powered by ImpacTech in April.
To assist with the establishment of the company's base in Japan, theJETRO Invest Japan Business Support Center (IBSC) provided consultation (on company registration, visa, tax and labor matters) and referral to a local certified public accountant.
Contact Us
Investing in Japan
We will do our very best to support your business expansion into and within Japan. Please feel free to contact us via the form below for any inquiries.
Inquiry Form
JETRO Worldwide
Our network covers over 50 countries worldwide. You can contact us at one of our local offices near you for consultation.
Overseas Offices