Latest Updates

Major European energy producer RWE Renewables establishes limited liability company in Tokyo
RWE Renewables

ranks among the largest global players in power generation from renewable energies with a total installed generation capacity of nine gigawatts, and further large projects under construction. The company's technology portfolio covers onshore and offshore wind, utility-scale photovoltaic (PV) solar power and energy storage. Approximately 3,500 renewables experts develop, build and operate large renewable energy assets in more than 15 countries in Europe, the Americas and Asia-Pacific.
In line with its growth ambitions, the company aims to develop large offshore wind projects in Japan by leveraging the capabilities and technological expertise gained from its global 2.6 gigawatt offshore capacity, as well as its local team and partnerships.
In April 2019, RWE Renewables signed a cooperation agreement with Kyuden Mirai Energy for the first time to jointly develop offshore wind projects in Japan. The agreement is focused on fixed-bottom projects and starts with a study to jointly select a project for development, construction and operations, mainly in the Kyushu area. The aim is to expand to other regions in Japan through the development of further offshore wind projects in cooperation with various Japanese partners and stakeholders.
The JETRO Invest Japan Business Support Center (IBSC) provided various support for the company's launch in Japan, including temporary office space, consultation on company registration and tax matters, introduction of local governments and provision of information on markets, regulations and incentives.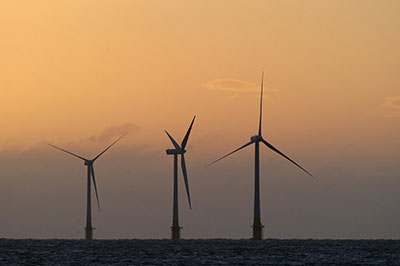 Contact Us
Investing in Japan
We will do our very best to support your business expansion into and within Japan. Please feel free to contact us via the form below for any inquiries.
Inquiry Form
JETRO Worldwide
Our network covers over 50 countries worldwide. You can contact us at one of our local offices near you for consultation.
Overseas Offices