Latest Updates

Economic Development Board (EDB) of Mauritius establishes representative office in Tokyo
Mauritius is an island country in the Indian Ocean which was ranked 13th in the world in the "Doing Business 2020" report by the World Bank, making it first among African countries. It has attracted attention as a promising investment destination for Japanese companies to serve as a base for full-fledged future business development in Africa.
The Economic Development Board (EDB)

is the leading organization under the Prime Minister's Office of Mauritius that oversees national economic development, including promoting trade and investment.
EDB staff are stationed at overseas bases in France, India, South Africa and China. Mauritius has an excellent investment environment as an intra-regional trade base since it is a member of free trade agreements consisting of many other African countries and regions such as the Southern African Development Community (SADC) and the Common Market for Eastern and Southern Africa (COMESA).
In August 2019, Mauritius' EDB established an office in Tokyo to more strategically promote trade and investment from Japan in various industries such as information and communication technology, the ocean economy, business process outsourcing, life science, healthcare, tourism and real estate development in addition to the financial sector.
To assist with the establishment of the organization's base in Japan, the JETRO Invest Japan Business Support Center (IBSC) provided temporary office space and consultation on registration, visa acquisition, tax and labor matters. It also supported PR and introduced service providers.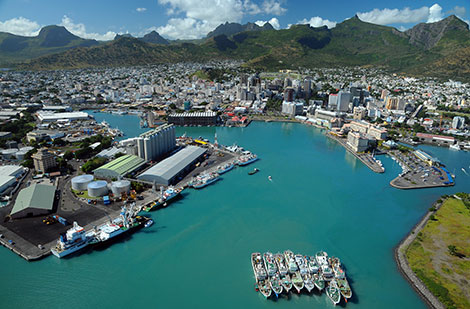 Contact Us
Investing in Japan
We will do our very best to support your business expansion into and within Japan. Please feel free to contact us via the form below for any inquiries.
Inquiry Form
JETRO Worldwide
Our network covers over 50 countries worldwide. You can contact us at one of our local offices near you for consultation.
Overseas Offices