Latest Updates

Leading Chinese drug maker Zhejiang Huahai Pharmaceutical establishes corporation in Nagoya
Zhejiang Huahai Pharmaceutical Co., Ltd.

(Zhejiang Huahai Pharma) is a major Chinese pharmaceutical company listed on the Shanghai Stock Exchange which has found success in the production and sales of active pharmaceutical ingredients (APIs) and intermediates. Its main products are cardiovascular and central nervous system treatment drugs and in regards to captopril and enalapril which are major ingredients in high blood pressure treatment drugs, Zhejiang Huahai Pharmaceutical boasts the world's top-level share.It has many sales alliances with major pharmaceutical companies in Japan and United States. They have a branch in the US and exports overseas, mainly to the US, account for 80 percent of their total sales.
In Japan, the company has exported through trading companies and they established Huahai Japan Pharmaceutical in Nagoya in July 2017 in order to further expand its market. They will continue developing their business in the future eyeing manufacturing as well as OEM production orders in Japan.
For the establishment of the company's base in Japan, the JETRO Invest Japan Business Support Center (IBSC Nagoya) provided consultation on registration, taxation and labor matters. IBSC Nagoya also made referrals to service providers (a judicial scrivener, tax accountant and certified social insurance and labor consultant) and to the local government and arranged interviews with them.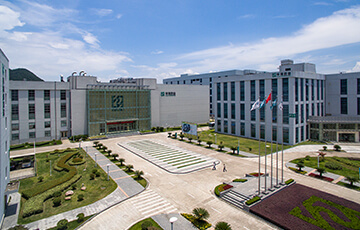 Headquarters in China
Contact Us
Investing in Japan
We will do our very best to support your business expansion into and within Japan. Please feel free to contact us via the form below for any inquiries.
Inquiry Form
JETRO Worldwide
Our network covers over 50 countries worldwide. You can contact us at one of our local offices near you for consultation.
Overseas Offices