Latest Updates

China vacuum belt filter manufacturer Shanghai XuHe Environmental Equipment Co., Ltd. establishes corporation in Yokohama
Established in 2003, Shanghai Xuhe Environmental Equipment Co., Ltd.

is a Chinese company that manufactures and sells vacuum belt filters. They design, manufacture and sell vacuum belt filters that are used in flue gas desulfurization systems to reduce sulfur dioxide (substances that cause asthma and acid rain), and sludge dryers. The company has obtained international standards (ISO9001 and 14001) and the European Conformity marking (CE marking) required in EU member countries. In addition, they have a sales performance in India, Chili, Spain and Turkey.
Shanghai Xuhe Environmental Equipment Co., Ltd. signed a license agreement with Mitsubishi Heavy Industries in 2003 regarding vacuum belt filters and delivers the company's products to more than 10 power generation projects in Japan. In January 2018, ASAHIWA Ltd. was established in Yokohama, Kanagawa in order to offer project management and after-sales services in Japan in line with the sales expansion in the Japanese market. With the establishment of the Japanese subsidiary, they will deepen cooperation with Japanese business partners and enhance efforts at developing new customers and support.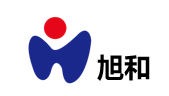 For establishment of their Japanese base, the JETRO Invest Japan Business Support Center (IBSC)provided temporary office space in Yokohama; consultation on registration, visa and tax matters; advice on real estate; and made referrals to local governments.
Contact Us
Investing in Japan
We will do our very best to support your business expansion into and within Japan. Please feel free to contact us via the form below for any inquiries.
Inquiry Form
JETRO Worldwide
Our network covers over 50 countries worldwide. You can contact us at one of our local offices near you for consultation.
Overseas Offices