Latest Updates

French construction management software company FINALCAD establishes base in Tokyo
FINALCAD

founded in France has been providing the mobile application "FINALCAD" for the construction industry since 2011. It has experience in more than 20,000 projects in over 30 countries and has over 200,000 users worldwide.
The mobile application FINALCAD supports construction workers and workers in related industries in optimizing construction processes in Buildings, Infrastructure, Energy and Concessions. With this application, users can share videos of techniques, accumulate and manage data related to daily work as well as individual projects. Collecting work-related data, which has been input on site, as well as sharing analysis results of the data to related parties with the application makes it possible to reduce working hours and improve efficiency and productivity.

FINALCAD has digitized construction projects with major Japanese construction companies in Southeast Asia and has supported expansion projects of Changi General Hospital and of Changi Airport in Singapore as well. The company recently founded Finalcad Japan K.K. in Tokyo, its third establishment following the head quarter in France and subsidiary in Singapore. Since June 2018, it has been conducting trials and installation support for construction companies, sales, as well as functioning as a marketing base and a data center. FINALCAD received the French Tech Tokyo Award from the French Chamber of Commerce and Industry in Japan in February 2018.
To assist with the establishment of the company's base in Japan, the JETRO Invest Japan Business Support Center (IBSC) provided consultation on company registration, and referred a recruitment agency.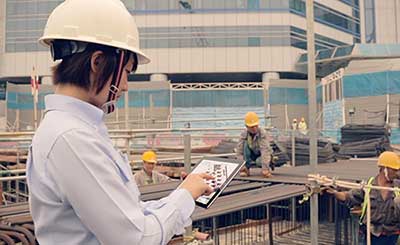 Contact Us
Investing in Japan
We will do our very best to support your business expansion into and within Japan. Please feel free to contact us via the form below for any inquiries.
Inquiry Form
JETRO Worldwide
Our network covers over 50 countries worldwide. You can contact us at one of our local offices near you for consultation.
Overseas Offices