Latest Updates

Vietnam's largest developer Vietnam Singapore Industrial Park establishes representative office in Tokyo
Vietnam Singapore Industrial Park(VSIP)

is a joint venture between Vietnam's Becamex IDC Corporation and a Singapore consortium led by Sembcorp Development. It was established in 1996 and manages and operates about 7,400 hectares across 6 provinces/cities with about 4,500 hectares industrial areas in Vietnam. About 700 companies from 27 countries are operating in its industrial parks, which employ approximately 210,000 people. In the area of urban development, the company has been developing communities consisting of integrated working and living facilities, expanding business with a comprehensive urban development company that operates industrial parks and owns about 2,900 hectares of residential and business districts.
Japanese companies make up the largest number of tenants for VSIP at over 150 companies, and the developer supports the establishment of the local subsidiaries of these companies through consultation by Japanese staff members.
In recent years, Vietnam has been attracting foreign direct investment, due to its abundant labor pool, a consumer market which boasts a population of about 93 million, and geographical advantages being next to China and close to Japan. The number of Japanese companies expanding into industrial parks to set up manufacturing bases is increasing. There has been growing recent trend of Japanese real estate developers taking part in urban development in Vietnam.
As Vietnam draws the attention of these Japanese companies, there is growing demand for reaching out to Japanese companies that are interested in investing in Vietnam on the Japan side in addition to supporting Japanese companies operating in Vietnam. In April 2018, VSIP established a representative office in Tokyo. The Tokyo office will provide public relations activities, such as seminars and exhibitions, to disseminate information on Vietnamese industrial parks, urban development and markets to Japanese companies. They will also function as a liaison office for the seamless advancement of business by Japanese companies in Vietnam.
For the establishment of their representative office, the JETRO Invest Japan Business Support Center (IBSC) provided temporary office space, consultation on taxation and labor matters and made referrals to service providers such as tax accountant offices and real estate companies. IBSC also provided market information.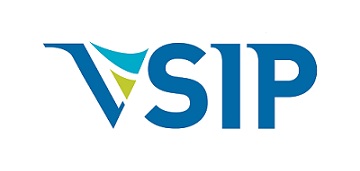 Contact Us
Investing in Japan
We will do our very best to support your business expansion into and within Japan. Please feel free to contact us via the form below for any inquiries.
Inquiry Form
JETRO Worldwide
Our network covers over 50 countries worldwide. You can contact us at one of our local offices near you for consultation.
Overseas Offices