Latest Updates

Singapore fintech company, Coolpay establishes company in Tokyo
Coolpay Pte. Ltd.

is a fintech company founded by a former chief operating officer of Standard Chartered Bank in 2014 and is headquartered in Singapore. The solution "Touché", developed by the company, addresses the needs of physical merchants by providing them the tools necessary to know their customers and their buying behaviors leading to increased loyalty and repeat business. It consists of creating an experience using hardware and software which replaces the existing credit card terminals delivering operational efficiencies.
The Touché solution creates industry specific experiences and is a mobile integration point. The Touché hardware features a chip reader, magnetic stripe reader as well as a two-finger fingerprint scanner. It allows Touché to accept traditional cards and biometrically authenticated payments. The hardware also enables QR based payments, crypto currencies, connects to on-line wallets.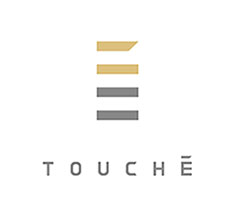 Touché is lot more than just payments, it incorporates loyalty entitlements at the point of interaction. Loyalty and membership points become redeemable on a real-time basis as well as discounts, coupons or vouchers automatically applied. All of this without the need for cards or phones. Touché will then analyze historical customer purchasing behavior, as well as producing predictive analytics using AI. The business using these Touché insights can create very targeted marketing campaigns to increase repeat business.
The new version of the device will further accept contactless cards through Near Field Communication (NFC) and fingerprints will be supplemented with facial recognition.
Once a customer has registered with Touché, he or she can pay and receive benefits biometrically around the world wherever Touché is used.
Coolpay also has an office in Barcelona, Spain where it conducts R&D.
In Q4 2017, it established Coolpay Japan K.K. in Tokyo to develop new customers through cooperation with Japanese banks and credit card companies. This was driven by biometric-friendly regulators and the rapid implementation of biometrics among municipalities, financial institutions and companies. Japan is one of the largest, most developed and most affluent markets in the world and there is an excitement about the Tokyo Olympic and Paralympic Games in 2020.
For the establishment of its Japanese base, the JETRO Invest Japan Business Support Center (IBSC) provided temporary office space, market and subsidy information and introduced service providers (an administrative scrivener, judicial scrivener and tax accountant).
Contact Us
Investing in Japan
We will do our very best to support your business expansion into and within Japan. Please feel free to contact us via the form below for any inquiries.
Inquiry Form
JETRO Worldwide
Our network covers over 50 countries worldwide. You can contact us at one of our local offices near you for consultation.
Overseas Offices