Latest Updates

UK safety barrier manufacturer A-SAFE establishes company in Nara City
A-SAFE

is a UK company that manufactures and sells barrier system products, such as protective fences, useful for securing the safety of work sites. The company was founded in 1984 and invented the first special polymer safety barriers in the world in 2001. With advantages over the traditional iron fence in terms of shock absorption, durability and cost, the product accounts for a large share of the industry internationally. A-SAFE provides products for industries requiring high safety such as parking lots, manufacturing, warehousing and logistics, construction and airports, with applications including safe separation of pedestrians and vehicles, prevention of load collapse, rack damage detection and protection of luggage carousels. Examples of facilities that utilize them include Heathrow and Singapore international airports; automobile factories such as those of BMW, Jaguar Land Rover; and warehouses and logistics bases of companies like DHL and Amazon.
The company has overseas bases in Europe, the United States, Mexico, Australia, Russia and the UAE. In October 2017, it established its first sales base in Asia; A-Safe K.K. in Nara City. In Japan, it plans to begin sales of products to factories, hospitals, warehouses, public facilities and more.
To assist with the establishment of the company's base in Japan, the JETRO Invest Japan Business Support Center (IBSC) referred local service providers (recruitment agency and real estate agency).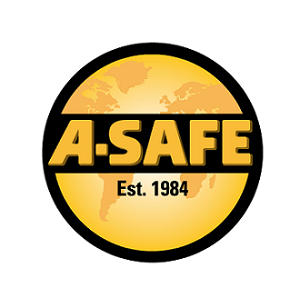 Contact Us
Investing in Japan
We will do our very best to support your business expansion into and within Japan. Please feel free to contact us via the form below for any inquiries.
Inquiry Form
JETRO Worldwide
Our network covers over 50 countries worldwide. You can contact us at one of our local offices near you for consultation.
Overseas Offices